AppMagic rounded up the top mobile games by downloads and revenue in December 2019.
Key points:
Three titles from SayGames are in the top ten most downloaded games in the world;
Hunter Assassin takes the lead by downloads in December. It's a title in the stealth genre (hypercasual games are surely evolving, and fast);
in order to get to the seventh spot or higher in the top ten by downloads, a game must generate at least 20 million installs per month;
another Lineage 2 came out in South Korea; in December it brought in $48 million in the regional market alone;
December turned out to be Roblox's best month for mobile revenue ($51 million).
Most downloaded games
In December, some major reshuffles happened in the top ten most downloaded games. Two new leaders emerged. Stealth arcade Hunter Assassin (Ruby Game) took the top spot, followed by puzzle game Brain Out (Eyewind).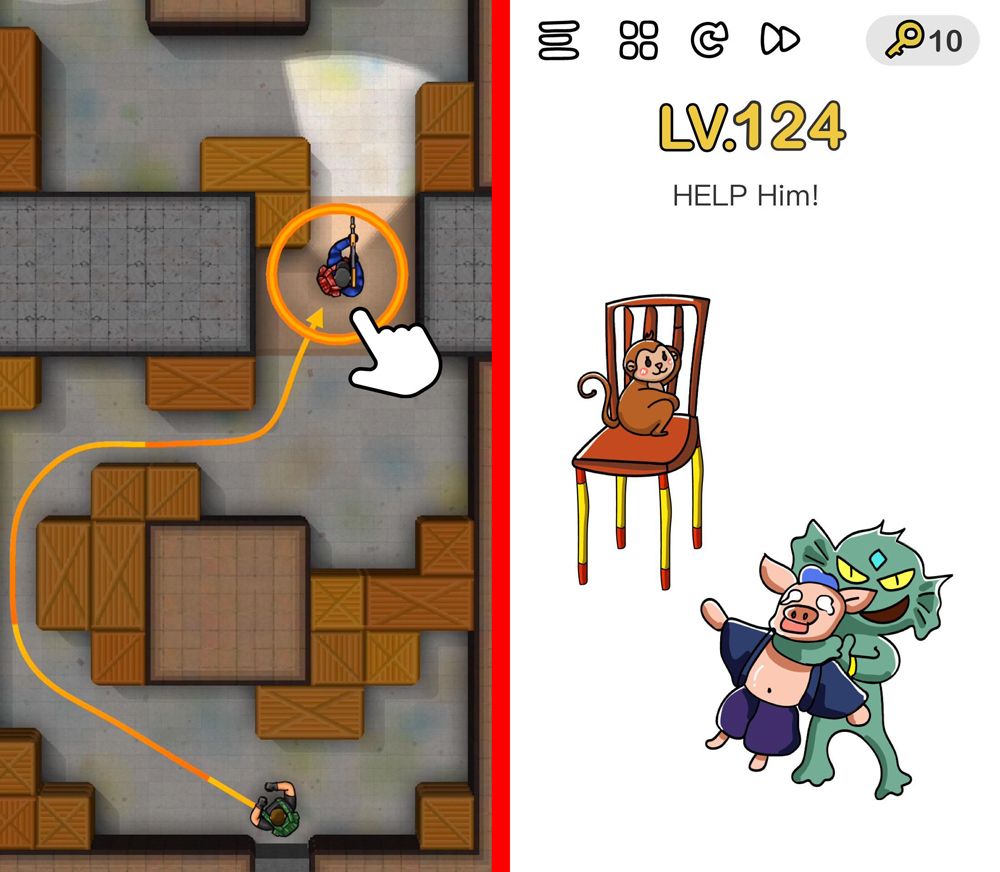 Hunter Assassin and Brain Out
As for hyper-casual hit Sand Balls from Belarusian publisher SayGames, which previously occupied the top spot, it moved down to the third position in ranking. However, SayGames might just be ok with this. The company released two new games: platformer Johnny Trigger featuring slow-mo bullet time and runner Turbo Stars. Both hit the top ten most downloaded games.
Johnny Trigger and Turbo Stars
Another project that made it into the top ten for the first time is Sky Roller. The publisher behind this arcade is Homa (France). Over a month, it generated more than 10 million downloads (most of the those are from Android).
;
Sky Roller
By the way, to get into the top ten most downloaded games of the month, it's enought to generate at least 10 million installations. However, to get to the seventh spot, you need to get 20 million downloads or more.
Top grossing games
There are three key changes in the top ten highest-earning mobile games (that's covering revenue both from the App Store and Google Play ):
Lineage 2 debuted in the top ten. It's a new game from NCSOFT, which should not be confused with Lineage 2: Revolution from Netmarble, which was released globally in 2017. Lineage 2 is a classic mobile MMORPG with the auto battle mechanic. What makes this title stand out from the competition is its console-level graphics. So far, the game is available exclusively in South Korea, where  it cleared $48 million in December.
Lineage 2
Roblox appeared in the ranking. A game that allows you to create other games within its ecosystem and monetize them generated $51 million in December. This is the title's highest on mobile platforms.
Clash of Clans reclaimed its spot in the top ten. As of the end of December 2019, the game ranked fourth globally, having earned $75 million. This is the highest the title has made in three years. How its developer Supercell was able to accomplish that, we wrote yesterday.
Interested in more market intel from AppMagic? Why not catch up with AppMagic founder Maksim Samorukov himself at White Nights Amsterdam, January 23-24, 2020?