NetEase enabled AI to create lifelike gaming avatars. NetEase's MMORPG Justice allows players to turn their selfies into in-game models.
The technology is developed by Fuxi Lab, a company owned by NetEase that specializes in AI solutions for gaming projects.
For the AI to turn a 2D photo into a 3D avatar, Fuxi Lab taught it to recognize facial bone structure. It then adjusts the image so that it looks consistent with the game's visuals. It helps avoid the uncanny valley effect. The results look like this: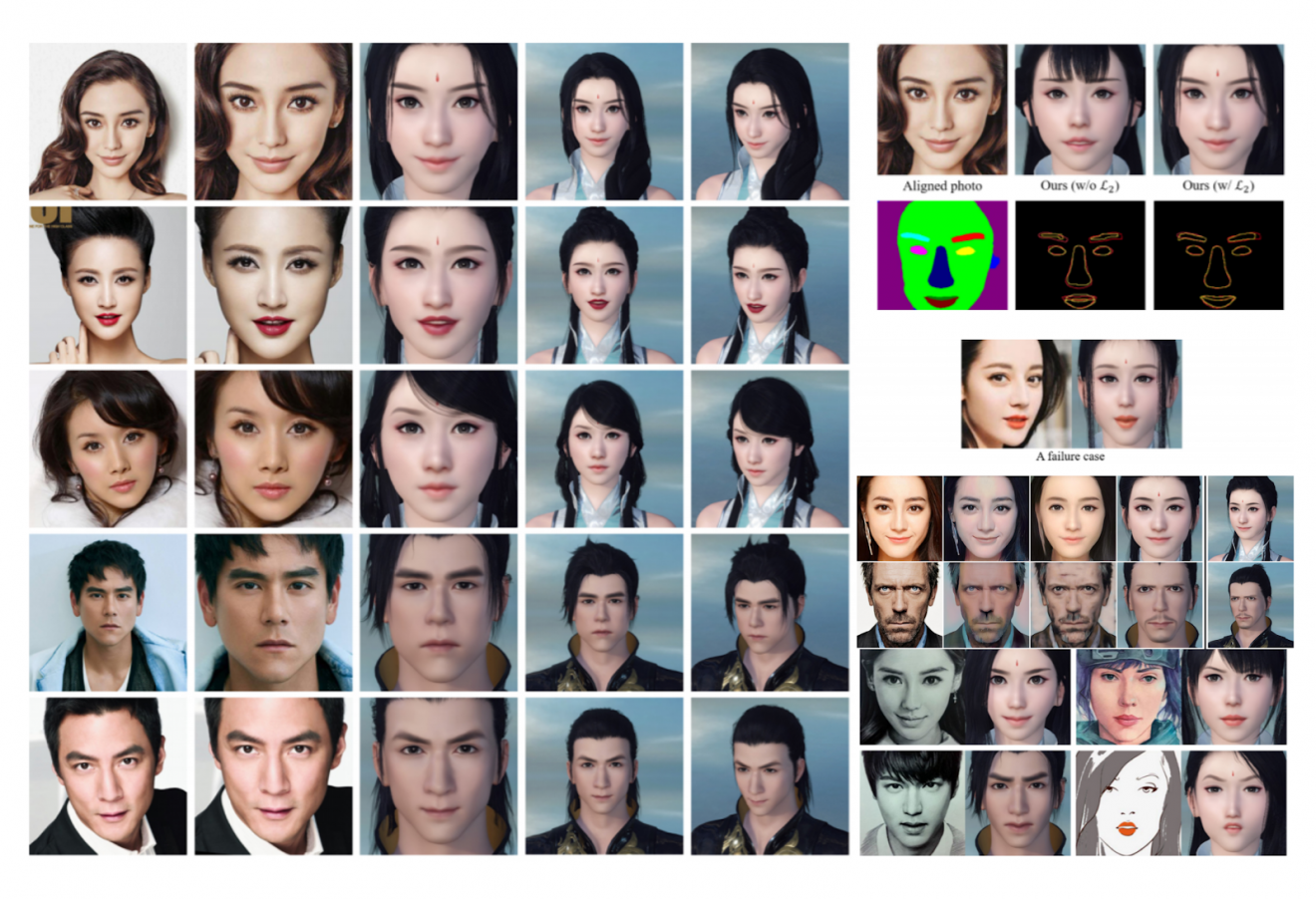 From the player's perspective, AI simplifies the process of creating an avatar compared to manually adjusting all the parameters. And now, according to Abacus, Chinese gamers are taking full advantage of this feature. Players have already created more than a million avatars based on the appearances of real people.
"[Going forward,] 2D pictures will create not only faces but also hairs, expressions and even movements that can make the entire character more lifelike," NetEase promises. The publisher also plans to make the technology available to other game developers.
In recent years, NetEase has invested heavily in the AI technology. The company hopes it will improve interaction with gamers and will make life easier for developers.
The publisher's competitors are also actively exploring AI. Chinese giant Tencent and US company Reallusion have developed realistic animation tools based on machine learning. According to the founder of Chengdu Gaming Federation, Charlie Moseley, AI will not only expand the variety of game mechanics, it will also bring about new business models within the industry.