The management of CD Projekt told investors that it was not afraid of the competition with Half-Life: Alyx. The Cyberpunk 2077 makers also expressed doubt regarding business viability of VR games as mass-market entertainment.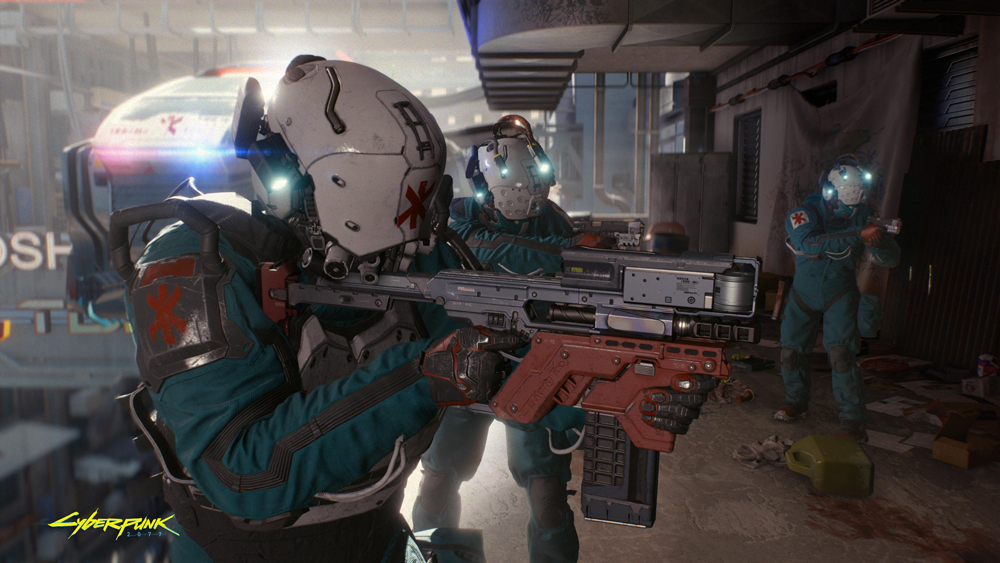 On November 23, the transcript surfaced on the internet of CD Projekt's conference call, which mostly focused on the financial results of Q3 2019. During the presentation, one of the investors asked about the possible competition between Cyberpunk 2077 and Half-Life: Alyx (both games are coming out in spring 2020).
Michal Andrzej Novakowski, Senior VP of Business Development & Member of the Management Board, said that the studio does not expect the release of the new Half-Life to pull away gamers from Cyberpunk. He was generally skeptical about about VR and the business model behind it.
So, of course, we've seen the Half-Life VR announcement. I think it was a surprise for everybody, but I think not in a way you are suggesting. VR remains an extremely nichey niche of the market, like it's very, very small. The only reason I can think of why has Valve has decided to actually put this title in the market is because they actually have a corporation on the hardware side of the things, and I assume that they actually are planning. This is probably a big effort for them to sort of try to expand that. That niche is very, very, very — and I could add a few verys here — small. So from the market perspective, are we afraid? No, because it's a very different niche. It's — this is an endeavor to sort of try to push the hardware while we are really targeting the mass markets where it is, which is major consoles and the PCs without the need to have the VR gear. Now I am actually unaware in our conversations with other major publishers of really pushing hard for VR, but perhaps these information have missed me. I generally don't know. I mean, I know there's a few titles here and there that usually some sort of showcase or experience, but I have not heard of anybody building an actual solid business on the VR so far. That may very well change in the coming years. Perhaps Half-Life will be this first stone that is going to turn into something larger as we go, but that's definitely not going to be the case come first half of the next year. I daresay it's probably not going to be next year.

Michal Andrzej Novakowski, Senior VP at CD Projekt
Another company spokesperson also noted that the studio is not currently planning to adapt any existing CD Projekt games for VR.
And it's hard to argue with the Polish developer. Especially in the light of this article published by Kotaku discussing just how small the VR niche really is. "Out of users running the 50 most-used graphics cards on Steam — over half of Steam's total user base — only 37 percent have VR-ready graphics cards. The percentage of Steam users who already own VR hardware is far smaller, totaling out to just over one percent."