AppMagic rounded up the top mobile games by downloads and revenue in April 2020.
Most downloaded games
There was a major reshuffle in the top ten free games in April.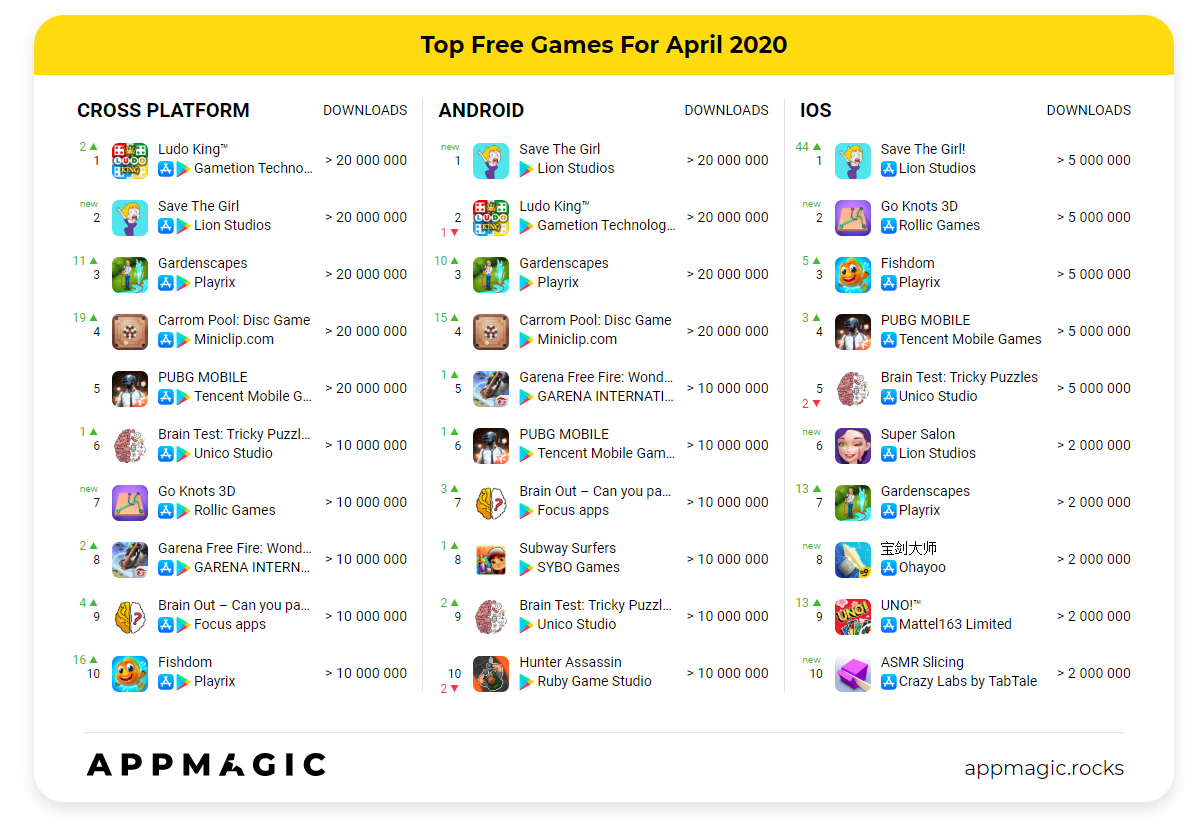 Key points:
there are a lot of newcomers in the chart, two of them published by Lion Studios;
there is not a single new project from Voodoo, which was responsible for a third of the top ten a month earlier (the company will probably make up for it in May, when they release Helix Jump 2);
Playrix came on strong with two games in the chart, Gardenscapes and Fishdom.
Now let's talk about new releases.
1) Save the Girl
The new title from Lion Studios is one of the first popular mobile games whose gameplay is inspired by successful ad creatives. The protagonist keeps getting into  critical situations. The player has to choose the right object to help her out.

Save the Girl
By the end of April, Save The Girl:
took 2nd spot on both platforms – 41.8 million downloads;
took 1st spot on Google Play – 32 million downloads;
took 1st spot on iOS – 9.8 million downloads.
2) Go Knots 3D
It's a game by Rollic Games (Turkey), which is now rapidly gaining momentum. The goal of every Go Knots 3D level is to connect ends of each of the several chains.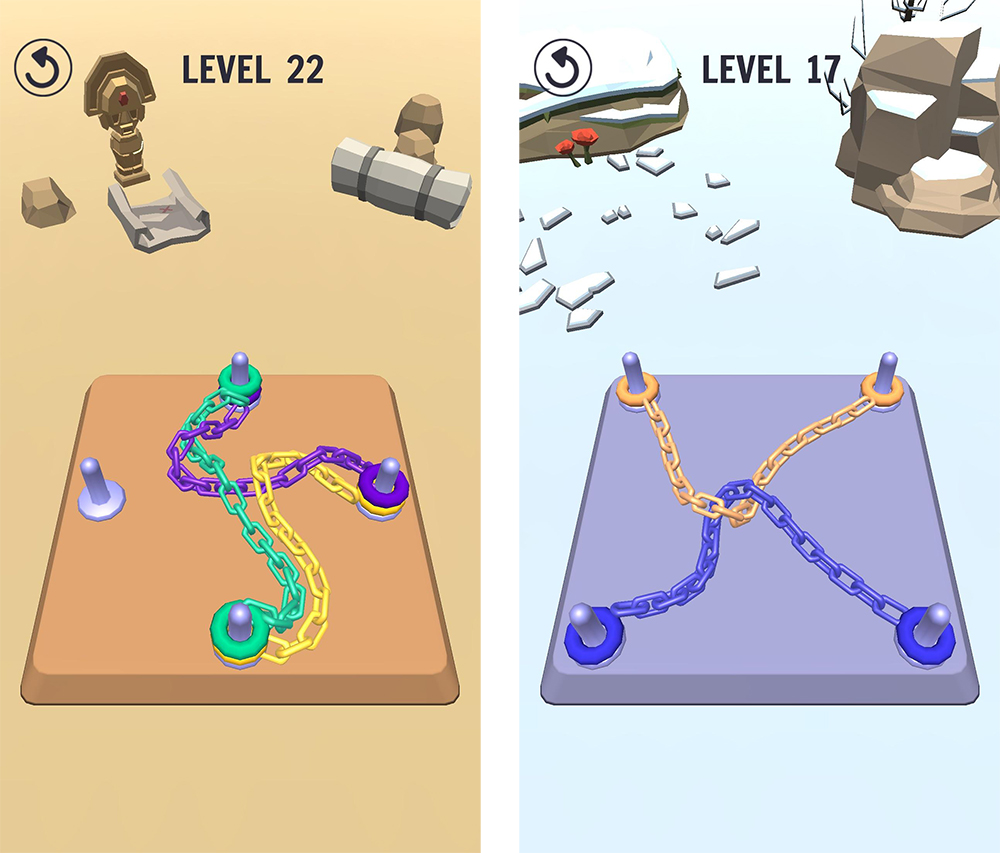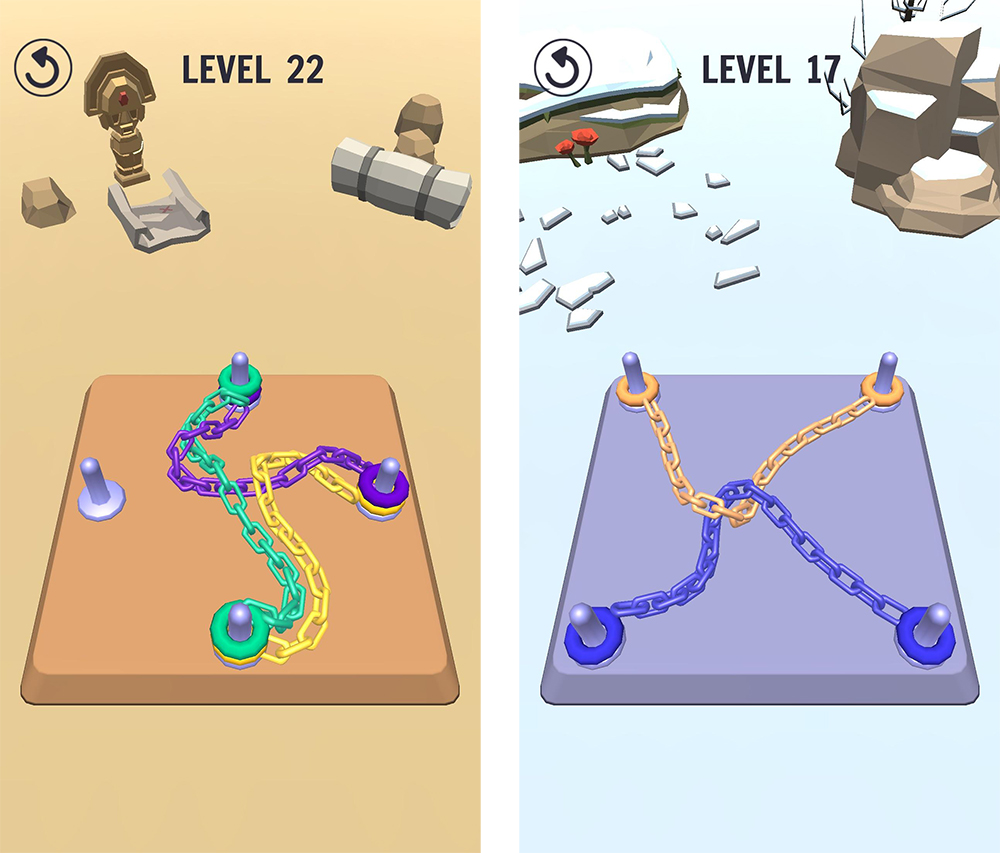 Go Knots 3D
By the end of April Go Knots 3D:
took 7th place on both platforms – 19 million downloads;
ranked 2nd on iOS – 9.4 million downloads.
3) Super Salon
Another new release from Lion Studios. The game is a beauty salon simulator, where the user performs nose jobs on their clients, does eyebrows and removes pimples.

Super Salon
By the end of April, Super Salon:
took 6th place on iOS – 4.9 million downloads.
4) Sword Master (宝剑 大师)
A hyper-casual title from Ohayoo, owned by TikTok company ByteDance. Released in April in China only. In the game, the user makes a weapon (for example, a sword), and then cuts something with it (a hamburger or a bunch of bananas).

Sword Master
By the end of April, Sword Master:
took 8th place on iOS – 4.6 million downloads.
5) ASMR Slicing
Crazy Labs has released a very meditative game about cutting various objects with a knife or other improvised tools. You can cut an aquarium with fish, a planet, as well as a hollow squirrel.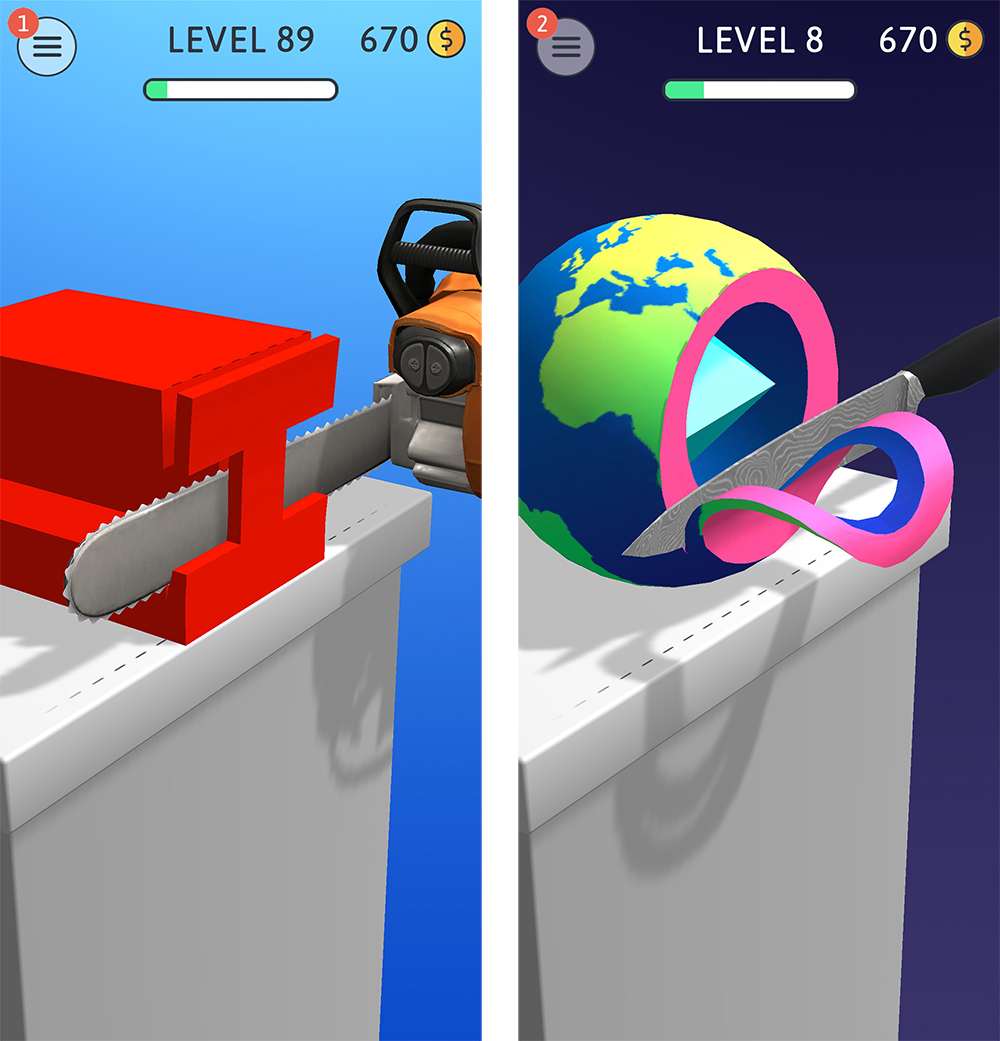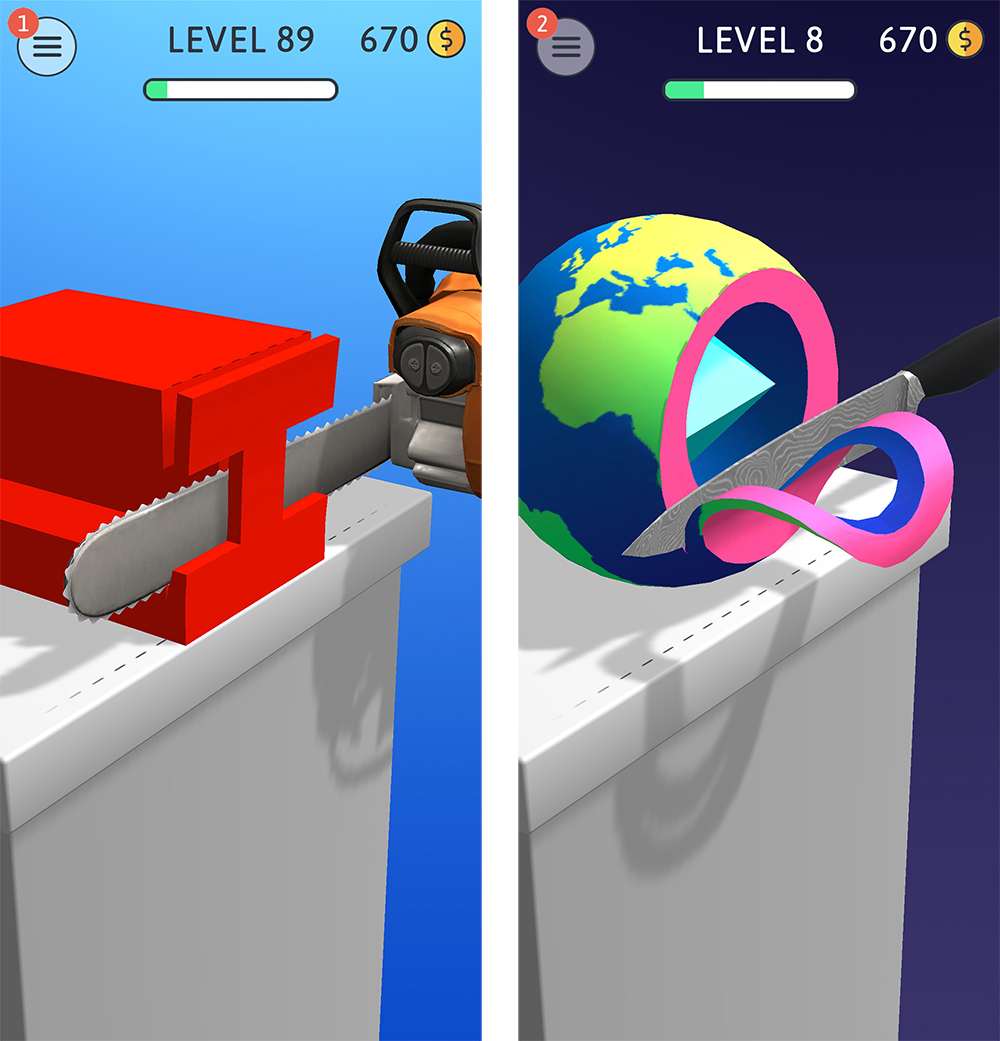 ASMR Slicing
By the end of April, ASMR Slicing:
took 10th place on iOS – 4.1 million downloads .
Top grossing games
Just like a month before, the composition of the top ten remained practically unchanged, according to AppMagic. The most significant change is that Roblox made it to the Android chart.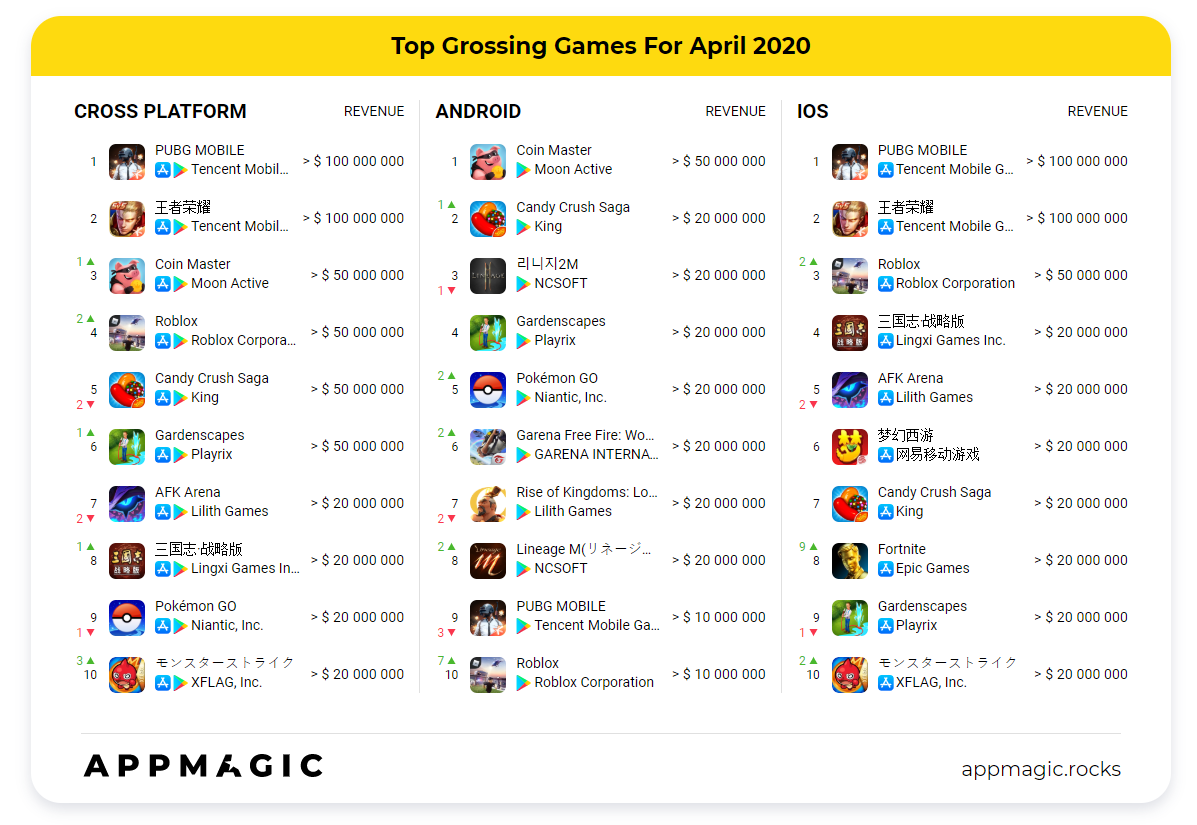 To date, no single direction or genre dominates the charts. Games of various niches and settings generate comparable revenues.