Earlier this year we launched Publisher Wanted. It's a platform for game developers and publishers. The former can use it to let the gaming world know about their projects, and the latter can find a promising title. We have rounded up some of the best games available on the platform so that they can get the attention they deserve. This week, we'll tell you about three projects in different genres and for different platforms, but the idea is to make it a regular thing, featuring new games every week. Or maybe every two weeks? We haven't quite decided yet on the frequency. Let us know what you guys think about this format and how we should approach it.
About
In this title from Tall Troll Games, you play chess with fog of war. The game boasts cool visuals and a fresh approach to the classic gameplay.
Devs about themselves
Jevgeni Orehhov, CEO at Tall Troll Games
We are Tall Troll Games, a small indie studio from Estonia. We got together in early 2017. The first one and a half years we spent building a team and gaining experience.
There are nine of us as of today: six permanent members and three juniors. Our game studio is distributed across the world with people from everywhere: Estonia, Latvia, Finland, Russia, Ukraine, and Belarus.
The company's main project is Dark Chess. It's a cross-platform PvP battler based on classic chess rules with the fog of war feature. The game allows you to look at chess from a new unexpected angle. We made the game more dynamic, spontaneous, fun and more accessible for beginners.
It's now in the late alpha stage of development. We have playable builds for PC, Android and iOS.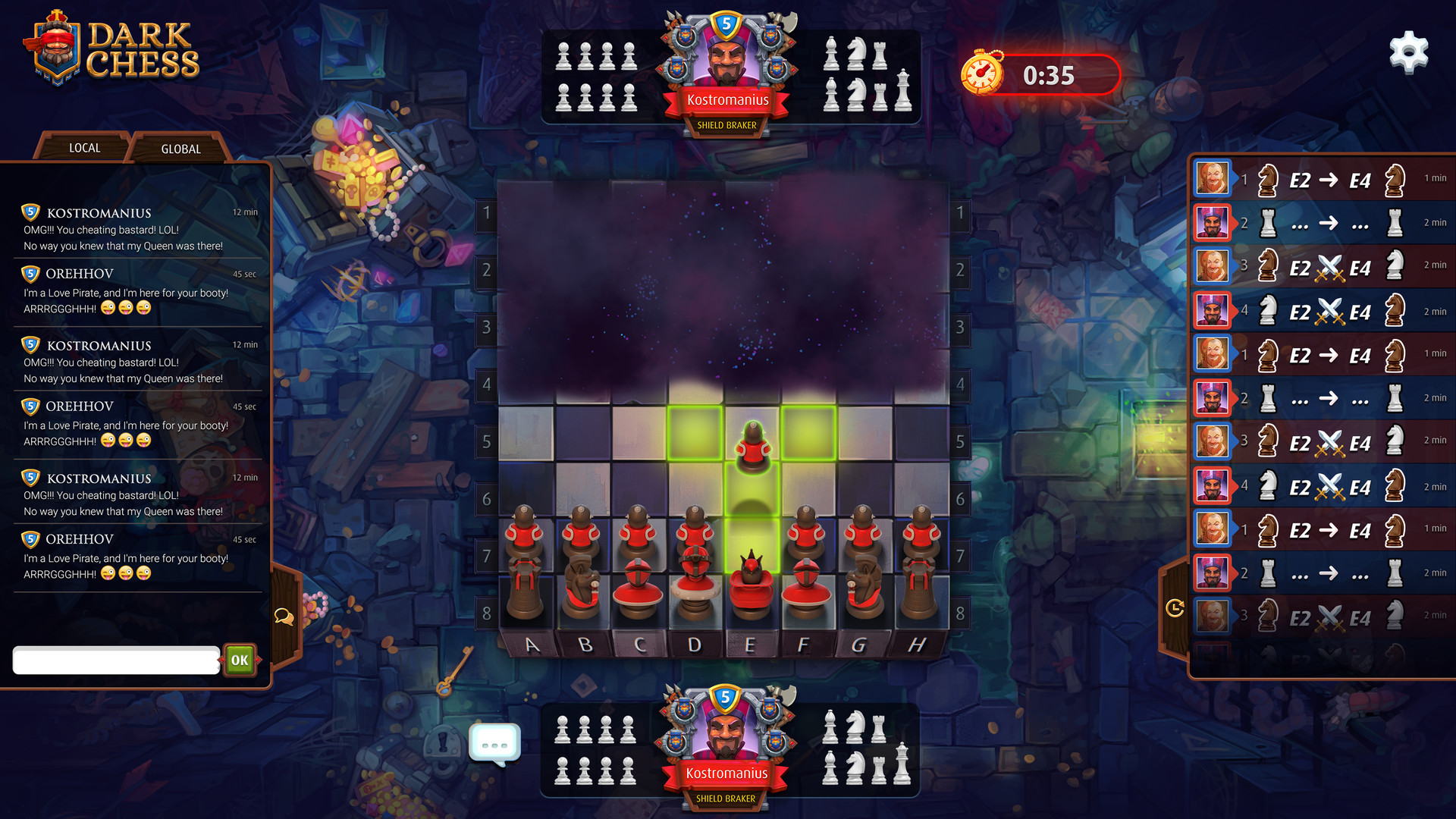 During 2019 we participated in several conferences to get feedback from players and fellow developers. People generally receive the game really well, we pick up lots of interest. The game also got several awards and nominations.
At the current stage of development we are looking for both publishers who are ready to release the project, and investors who are ready to invest in the growth of the team.
The main thing we are looking for from publishers is their marketing expertise. It's not a usual project so it must be properly presented to the public. Also we are prepared to talk with investors and discuss how we can collaborate to our mutual benefit.
About
Check out this charismatic steampunk runner from a Predynastic Egypt animator. Stylistically, it's something in the vein of Jetpack Joyride from Halfbrick Studios.
Devs about themselves
Rinat Kaleev, head of Morboo
The team behind Who Shot the Sheriff? only consisted of one person for a long time. In recent months, however, more people joined.
How come, I hear you ask?
A few years ago I had my own indie studio. It released four mobile games. Puzzle game Microcosm was the most interesting of them. But nothing that really took off.
The thing is, before I got into games, I worked in advertising. So I didn't understand a whole lot about game design, about how to run a studio. Plus, the economic crisis of 2014 hit hard.
In the end, I decided to take a break. But I didn't want to just give up on games, even temporarily. So I went on to work as an animator.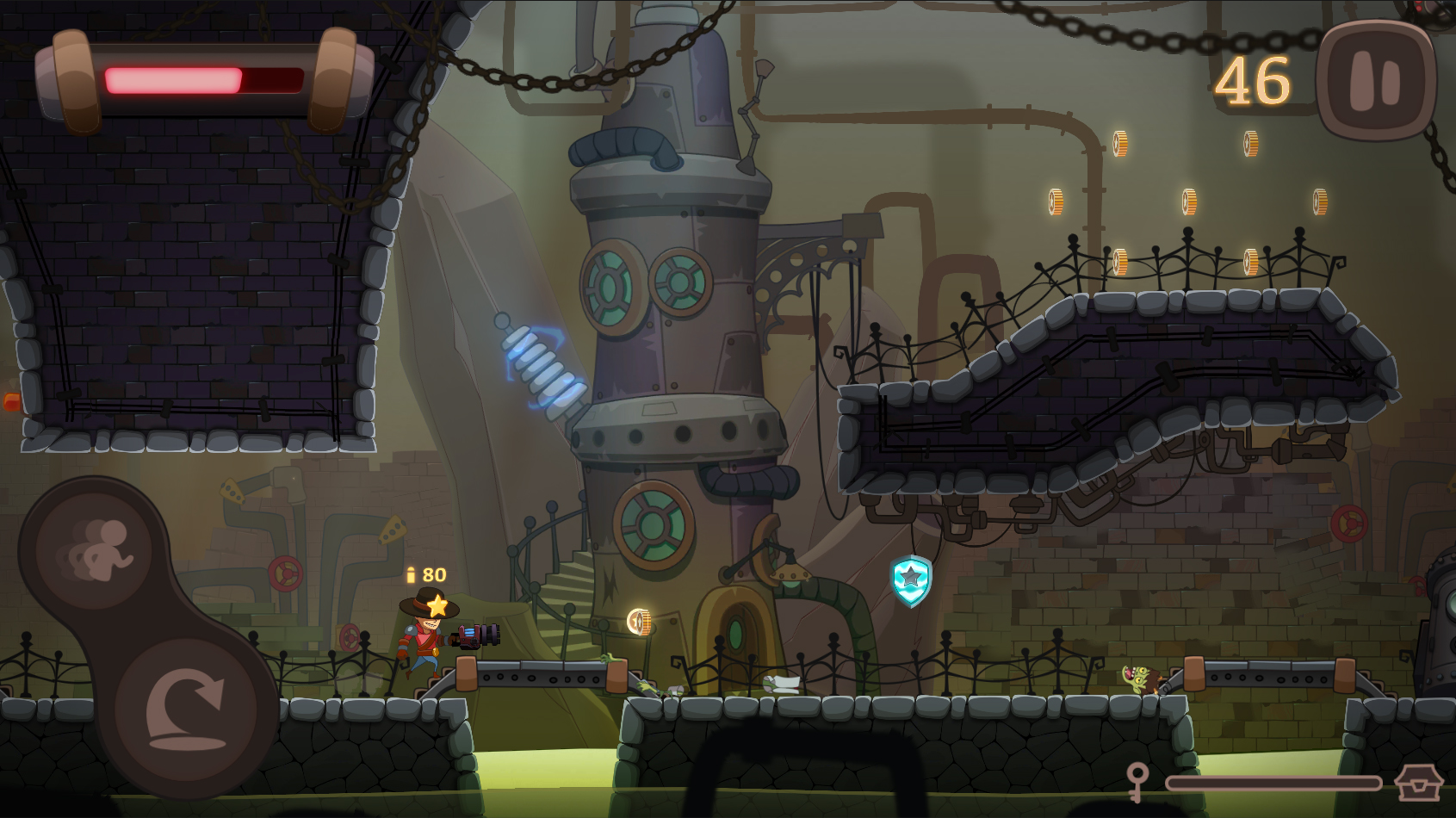 It took me two and a half years to get the necessary experience, to understand how to manage remote and full-time employees, how to approach development and monetization. So I decided that I was ready for a second attempt.
I took a prototype of a platformer based on the infinite runner mechanic that I made forever ago when studying the Unity engine. So basically, I decided to finish the long abandoned project.
I drew visuals, figured out the mechanics and monetization. Then there were 9 months of constant alterations and improvements. At the same time, I had to work as an animator on other projects. So the development did not go as fast as I wanted.
As for the graphics, at some point, I understood I didn't have the skills to finish everything on my own. So I attended the course "Creating my own project" at Smirnov School. There, under the strict guidance of Anna Lepeshkina, I improved the visual part quite a bit. So the game started to look decent around last March.
Soon a second person appeared on the team – composer and sound designer Maxim Grachev. He created a beautiful soundtrack.
It took me another six months to finalize the core mechanics, and the game went into beta. At the same moment, a third member of our team appeared – artist Liliya Pikatova. She's so professional, she's now working on the next location.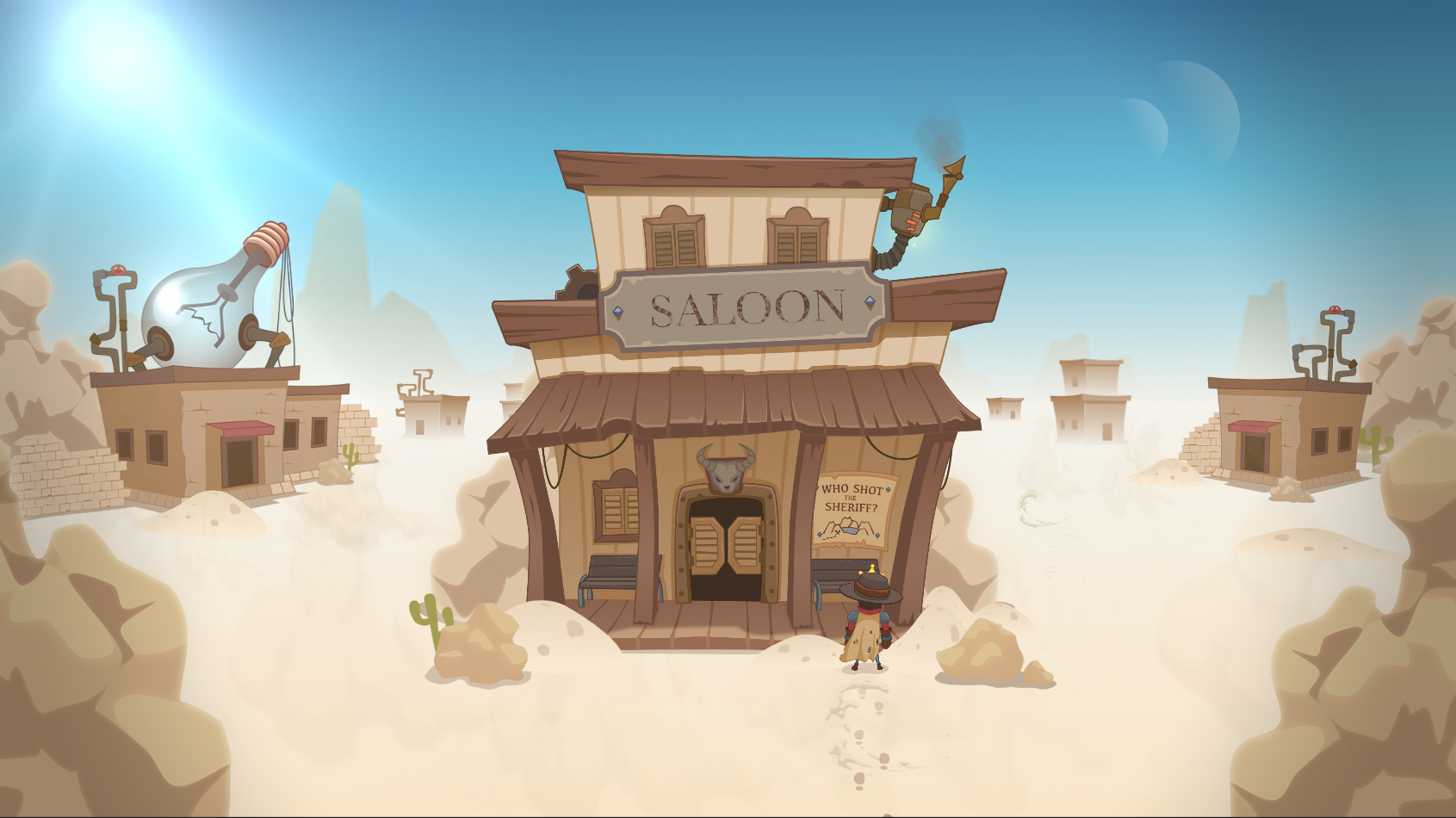 At the moment we are preparing Sheriff for a soft launch. At White Nights, we were able to talk with a huge number of people, get feedback on what is cool about the game and what parts could use some improvement.
We are still looking for publishers, and we are also happy to talk with everyone interested in the project. It would be great to talk with some marketing people, as wells as developers, game designers.
We are pretty sure that the game is going to be a success. Yes, right now our resources are very limited, but what we have now is a team of like-minded people. It'll get easier going forward.
About
The game is a warm children's story with some cozy art. The creators promote it as an interactive book.
Devs about themselves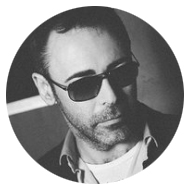 Alexander Pozakchin, iOS-developer
The Guardian is an interactive fairy tale for children. This story of this game goes back six years ago, when our first daughter Ksenia was born. She became the inspiration for Girl, the protagonist of the fairy tale.
Tatyana Krylova, the mother and also the author of the story, wrote it for Ksenia. Back then we did not really think about any kind of mass recognition.
When the book was completed, I saw how happy it made my daughter. And I thought to myself: let's not be selfish, let's share this story with other children.
In the modern world, the shortest way to reach an audience is through the Internet and smartphones. So we decided to make an interactive book on iOS. And that was the original cast of our "studio": Tatyana as the author of the tale, me as the project's iOS developer, and our beautiful daughter Ksenia.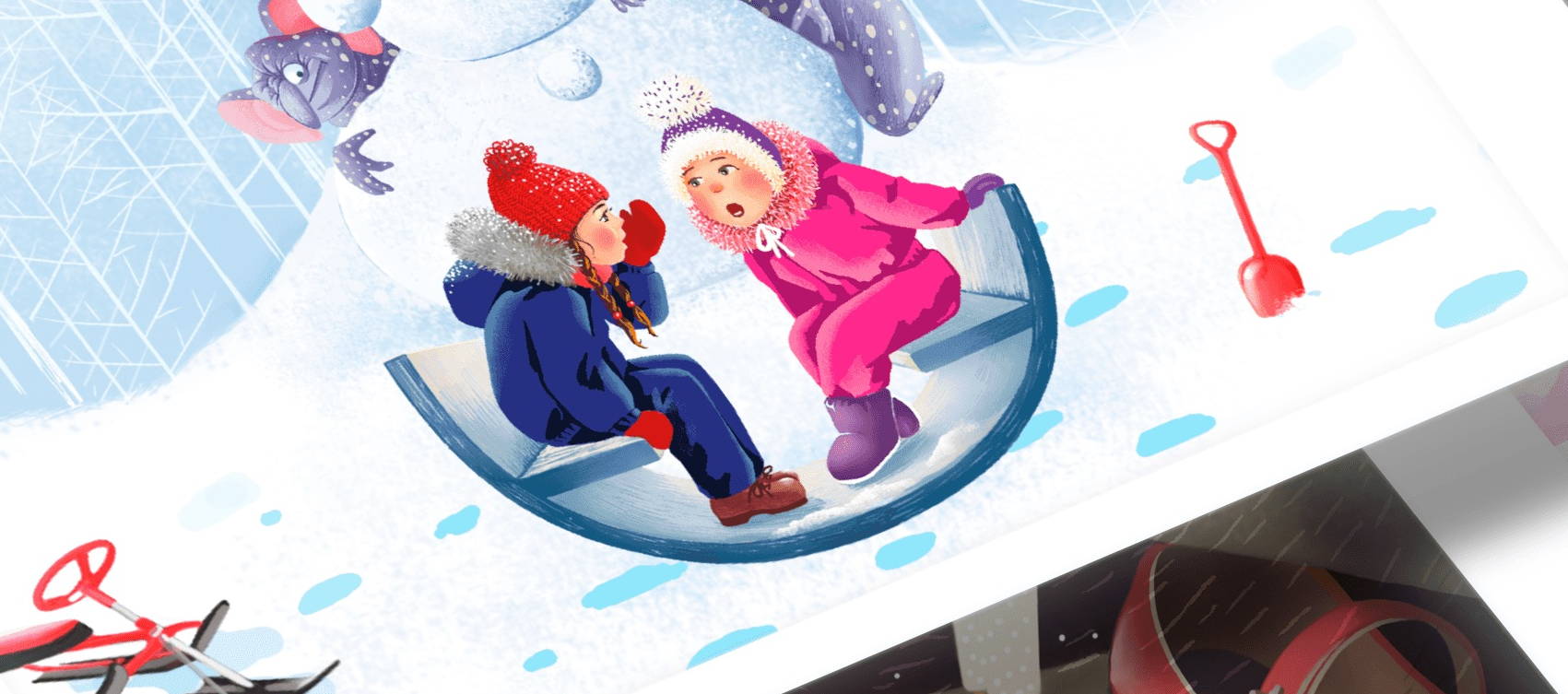 So Tatyana wrote a beautiful story. I can develop apps for iOS. We were good to go. Or so we thought.
The time passed and we still couldn't find an illustrator. It's not that it's hard to come by a talented artist. There are enough of them. However, we needed a person who would do the tale justice, who would be on the same page with us.
After a year of searching, Tatyna finally found that person, Alla Bobyleva. We looked at her first draft and knew that we needed to search no further.
And then, we were as thorough when looking for other members of our small studio. But it was worth it. The voice acting in Russian and Japanese is nothing short of magical. And the guy from Indonesia, who made the animation for the characters, he did more than fifteen animators combined I had worked with before. And the music was written by a studio from Kiev, Ukraine. It's a truly international project.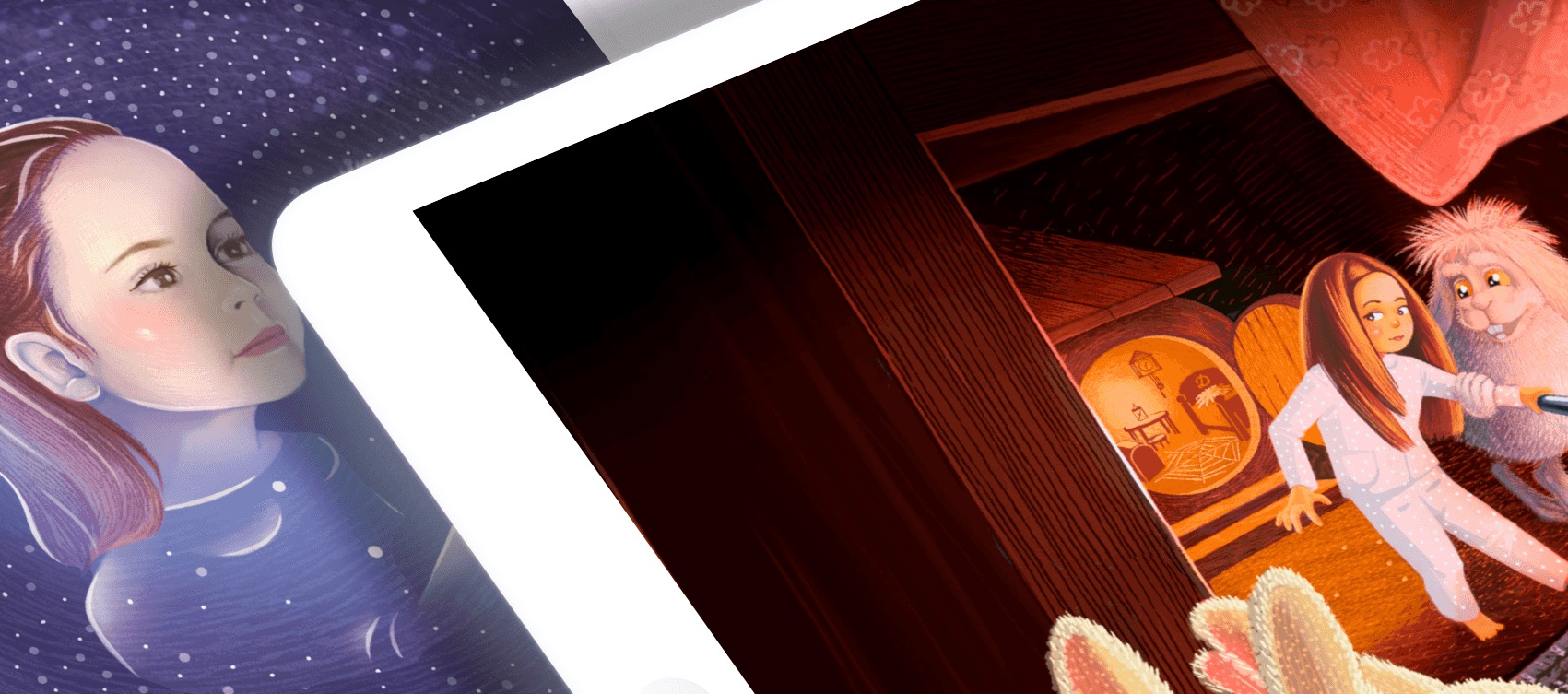 Our story is about the friendship of a little girl and her secret guardian, the Kind Spirit, who lives under the bed. It's a little fluffy creature that only children can see. It protects their dreams.
But it's not just a story, there are some mini-games too.
---
If you want us to feature your game, register on Publisher Wanted and set up a page for your project. We will get in touch with the creators of the most interesting projects.
Any questions? Drop us a line at [email protected].