"The biggest opportunities we see are in Asia, and then, over a longer period of time, probably in India and in Africa," said Take-Two CEO Strauss Zelnick at the annual meeting of shareholders.
Further commenting on the company's international growth, he added:
"We aren't really penetrated as an economic matter in India and in Africa and we're only penetrated in a small way in the Middle East. There's a great deal of opportunity in those parts of the world."
Zelnick's opinion is supported by Newzoo analysts, at least with regard to India. Recently, India has been gradually catching up with Australia in terms of the market value. Mobile segment looks especially promising in India.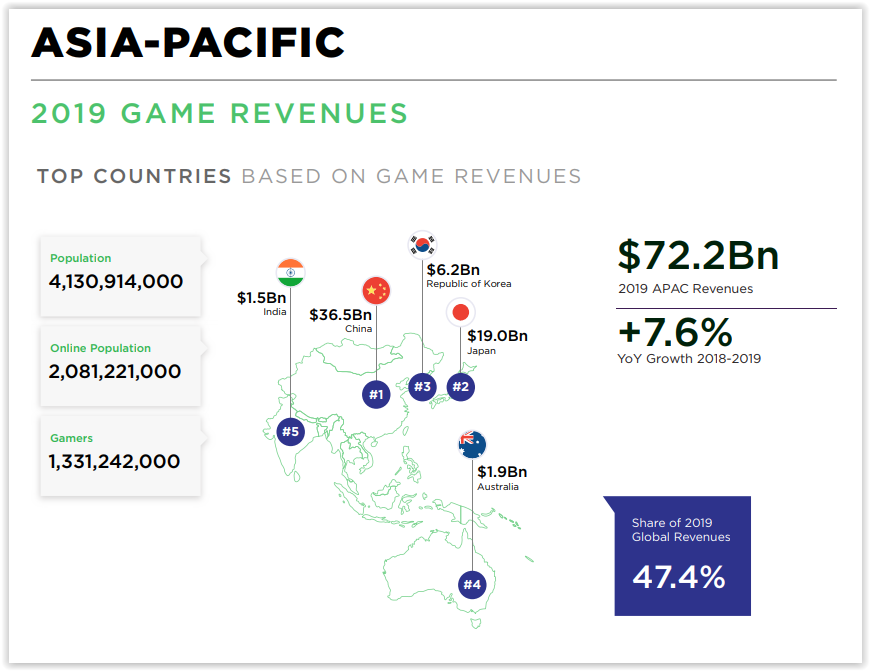 Right now, however, Take-Two is focusing on Asian markets, in particular on China. The publisher has already launched NBA 2K Online in China, which is region-exclusive.
In general, many Western companies are pursuing opportunities in China despite the strict regulations and the trade war between China and the United States. As Zelnick noted: "We think there's a great market opportunity [in China – Ed.] and we're hopeful the trade talks will be resolved positively, amicably and in a way that's beneficial for the overall entertainment business."