The last month of summer saw consumers spend $8.9 billion on digital copies of video games globally. 62% of this amount was spent on mobile.
The update comes from a market tracking company SuperData. Their findings mean the digital games market grew by 2% year-on-year.
According to the analysts , the top-grossing August games across three main platforms (PC, console and mobile) are as follows: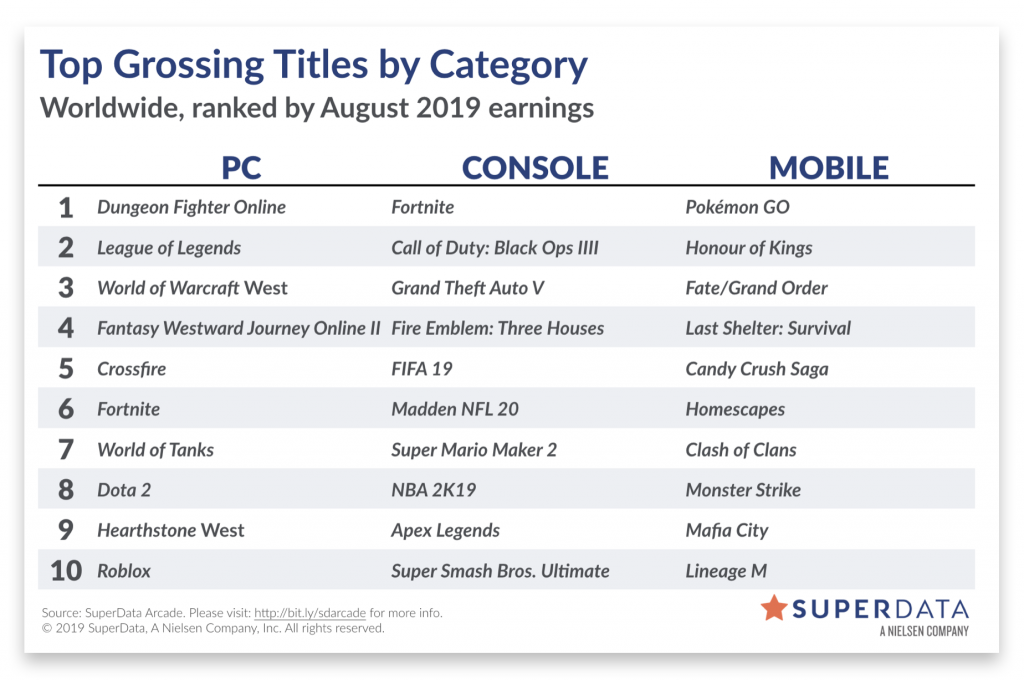 SuperData also highlights a number of notable developments in August. For example:
Pokémon GO grossed $176 million over the period. Analysts attribute this to a series of in-game events.
The WoW Classic release increased the game's revenue from subscriptions by 223% compared to July. However, the title's revenue was still lower than last August, when the Battle for Azeroth expansion came out.