Rockstar becomes the latest in the list of the gaming companies to have their own stores. The studio unveiled Rockstar Games Launcher for PC players.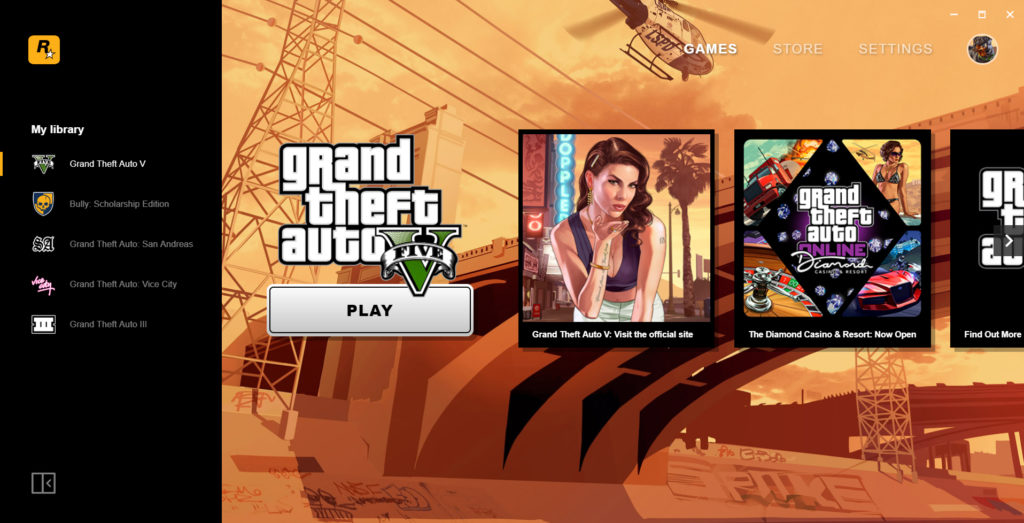 The Rockstar launcher is a hub for the studios' titles but not all of them. Now there are only four games in the GTA series, as well as LA Noire, Max Payne 3, and Bully. Red Dead Redemption 2 (never even released on PC), several GTAs and the first two Max Payne games are missing.
The launcher comes equipped with the following features:
game collection management, including physical and digital units;
cloud saving support;
automatic updates for even the oldest products;
compatibility with the Steam versions of Rockstar games. The studio is clearly not leaving Valve's store. Not right now, anyway.
Understandably, the new store will allow Rockstar to receive 100% of the revenue from it own games. It's trendy. After all, Bethesda and Blizzard are already doing it. When selling games on Steam, publishers have to give Valve 30% of their sales revenue. With Epic Games Store, the percentage is 12%, which is much lower, but still, this money does not end up in the pockets of game creators.
Anyway, Rockstar Games Launcher might not be off to a stellar start, according to VentureBeat. The library of games is still rather small, new releases are not coming any time soon, there aren't a lot of cool features are sparse. Notably, the mod support is lacking, something that GTA enthusiasts will not take kindly to.
To balance things out a little bit, Rockstar offers a free copy of GTA: San Andreas (2004) to those who have installed the new launcher. Maybe that's what it takes to make the new store more attractive in its early days.