Neverwinter Nights and Dragon Age writer David Gaider became the co-founder of Summerfall Studios. It is located in Australia and is about to unveil its first project.
Summerfall co-founders David Gaider and Liam Esler
As Bioware's former writer explains on Twitter, Melbourne-based Summerfall has existed for two years now. Its second co-founder is Liam Esler, a Beamdog alumnus (Gaider also worked there).
Summerfall will be announcing its first game on October 11 at PAX Australia. On the same day, it will be launching a fundraising campaign on Kickstarter. So far, only one thing is clear about the project: it is a story-driven game featuring deep characters. In general, that' the kind of games the studio wants to focus on in the future.
PAX Australia announcement
Speaking of which, Gaider has lots of experience in this area. Over 17 years at BioWare, he created the lore and plots for Baldur's Gate, Neverwinter Nights, Star Wars: Knights of the Old Republic, and the Dragon Age series. Based on the latter, he authored three novels and three comic books.
At BioWare, Gaider was the lead writer and one of the most prominent figures. He left the studio in 2016.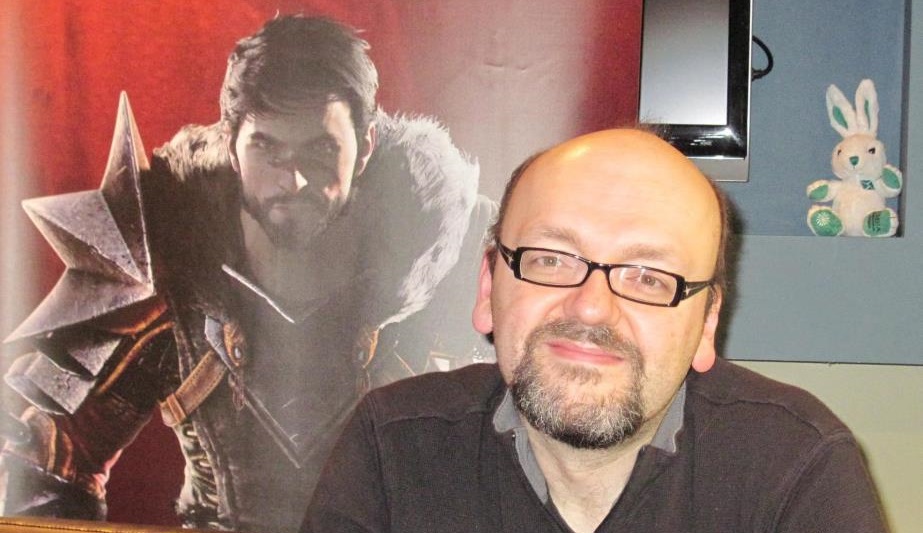 David Gaider, Dragon Age 2 poster in backround
After BioWare, Gaider worked at Beamdog until February 2018. Then he declared it was time for him to move on: that year, Summerfall was created.