The rollout of Apple Arcade could have negatively affected the sales of premium games on the App Store. Or not.
Between September 19 and October 18, 2019, when Apple's subscription service launched, paid iOS games generated $34.2 million, which is 13% lower than $39.2 million they brought in between 20 and September 18, 2019. Last year, there was only a 4% drop over the same period.
Is the September launch of Apple Arcade responsible for this dramatic downturn?
Not necessarily, according to Sensor Tower.
The analysts looked at the revenue of premium games on the App Store (excluding China). Between January 1 and September 30, 2019, premium titles only generated $337 million, which is 1.8% of the store's total game revenue. According to the table below, this is the lowest number since 2014: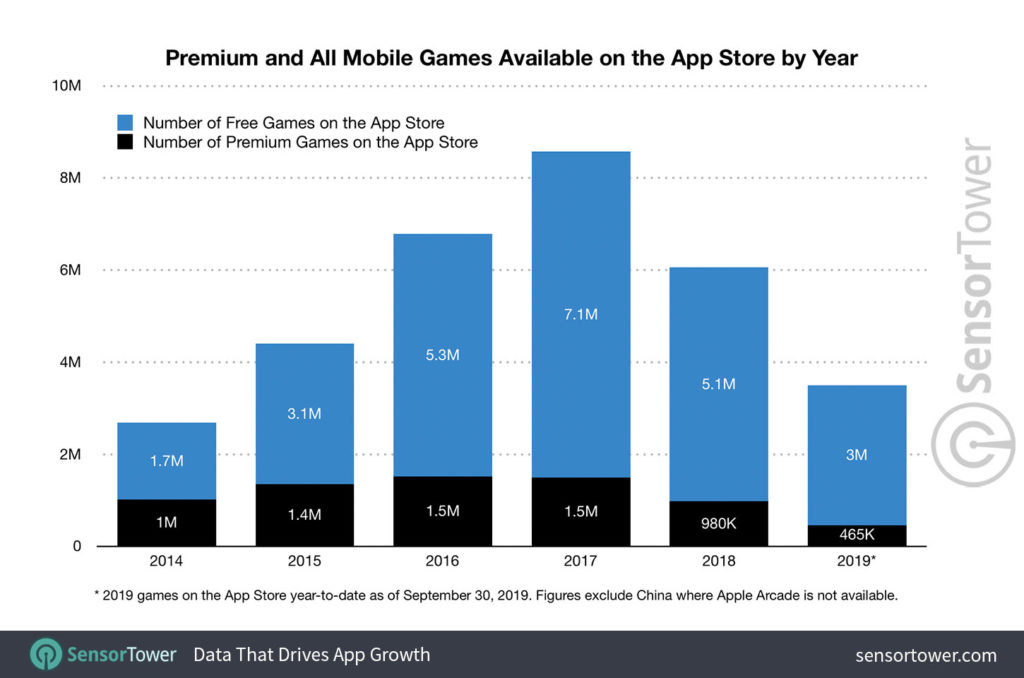 So the overall decline in the revenue from paid games on iOS seems to be natural. After all, the number of premium releases has also been steadily dwindling. In 2014, 39.7 thousand premium games were released (a quarter of all iOS games that year). For comparison, 2019 only saw 3.2 thousand premium games come out (7.3% of the new releases).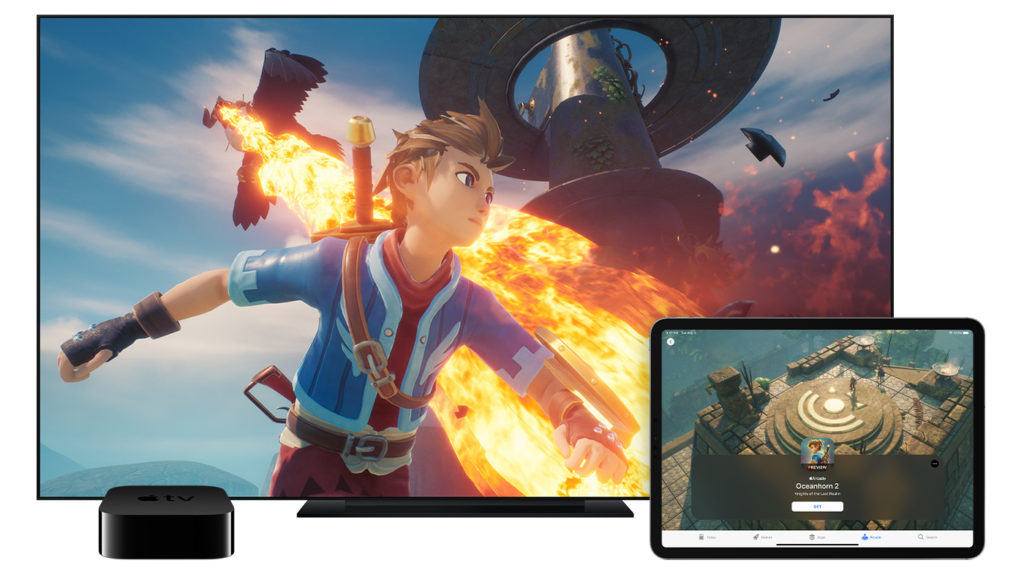 Apple Arcade is a subscription service on the App Store. The number of games offered has recently reached 100. All titles are free of micropayments and ads. The subscription costs $4.99, and the first month is free. The service is not available in China.