Sensor Tower released its State of Mobile Gaming 2021 report. Among other things, the study found that consumer spending surpassed $22 billion in Q1 2021, representing an all-time high and 25 percent year-over-year growth.
Here are other takeaways from the paper.
Genshin Impact
Important: Sensor Tower only studies data from App Store and Google Play.
The U.S. remains the top market for mobile games having outpaced Japan in Q2 2019, and surpassed $6 billion in revenue during Q1 2021 reaching 34 percent Y/Y growth. The U.S. is followed by Japan ($5.2 billion) and China ($3.9 billion). The three also became became top countries by revenue growth rate.
Mobile game downloads grew 5 percent from Q1 2020 to 14.1 billion, with 11.8 billion of them generated by Google Play.
The top three countries by mobile game downloads are India (2.2 billion), the U.S. (1.3 billion) and Brazil (1.2 billion). They are followed by Indondesia and Russia. India, Indonesia and Mexico became top countries by Y/Y mobile game download growth in Q1 2021.
The global mobile games market is forecast to reach $117 billion from player spending by 2023. Of that, the App Store will account for $67 billion, with another $50 billion coming from the Google Play users.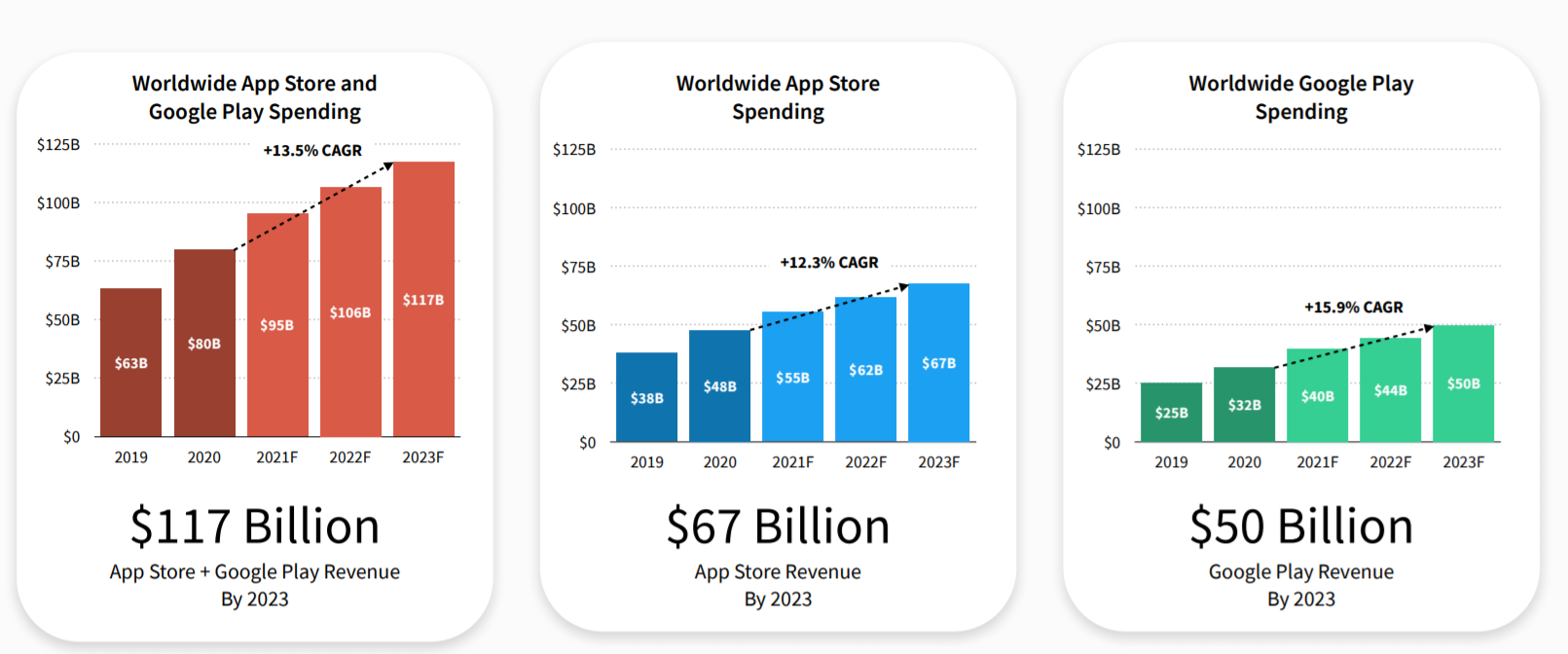 Three-year consumer spending forecast for the Games category on the App Store and Google Play
Mobile game installs are projected to rise steadily to 67.2 billion by 2023. Most of those will be generated by Google Play with 55.3 billion downloads;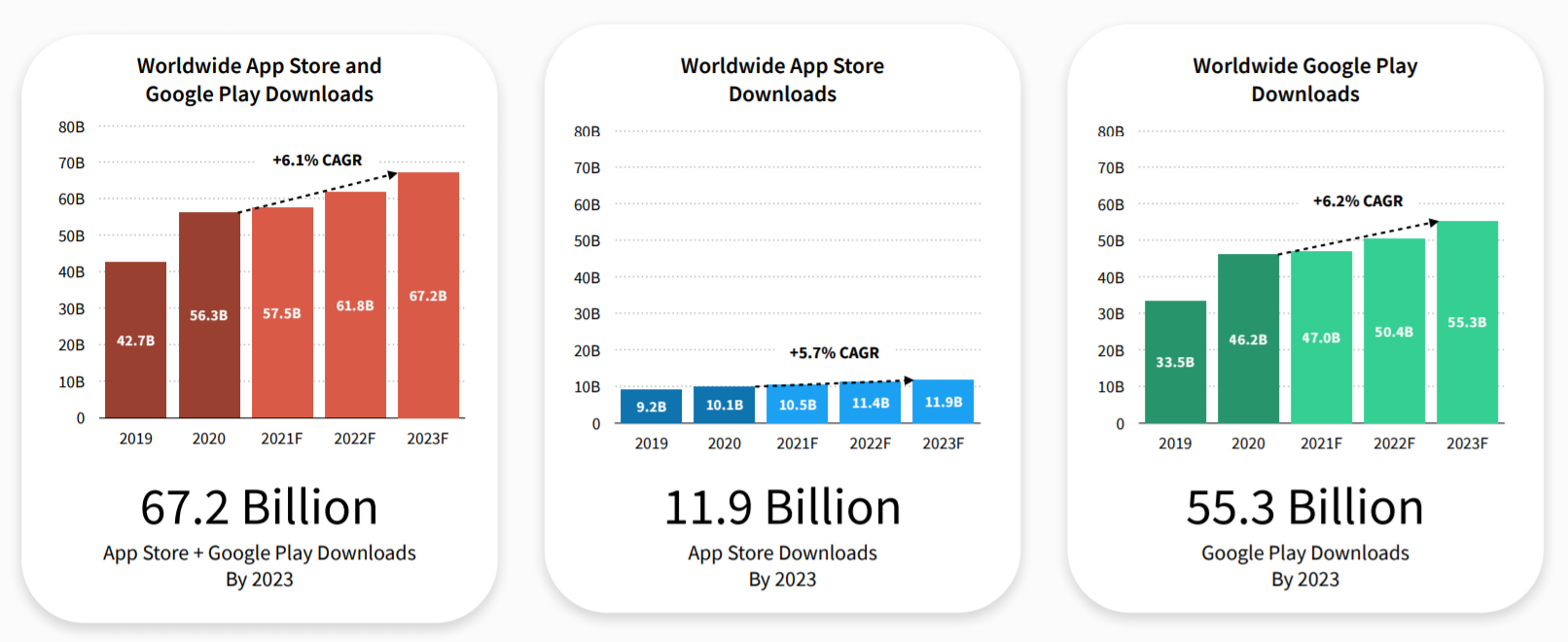 Three-year download forecast for the Games category on the App Store and Google Play
Southeast Asia is expected to see the fastest revenue growth, with revenue growing by 88 percent between 2020 and 2023. Europe is projected to see player spending rise by percent, followed by North America.
You can access the full 78-page report  from Sensor Tower here. The report delves into how the COVID-19 pandemic and key industry trends have impacted the mobile market over the last year. Covering the global industry, the report also provides a snapshot of how mobile games are performing in specific countries and regions, such as the U.S., Europe and Asia.