Steam named top 20 releases of January. And, separately, top five free-to-play games that came out last month.
Atelier Ayesha: The Alchemist of Dusk DX
Top new releases
Valve's store selected 20 January releases with the biggest revenue generated over the first two weeks since launch. The list is ordered by release date.
13 of those 20 were made in Asia. Nearly half of the games on the list do not even have English support.
Japan absolutely dominates the list: 8 releases come from there. Half of those were published by Koei Tecmo Games.
1. Sands of Salzaar (Han-Squirrel Studio, China)
2. Paranormal HK (Ghostpie Studio, China)
3. SUPER ROBOT WARS X (B.B.STUDIO, Japan)
4. GemCraft — Frostborn Wrath (Game in a Bottle, Hungary)
5. Atelier Ayesha: The Alchemist of Dusk DX (Koei Tecmo Games, Japan)
6. Atelier Escha & Logy: Alchemists of the Dusk Sky DX (Koei Tecmo Games, Japan)
7. Atelier Shallie: Alchemists of the Dusk Sea DX (Koei Tecmo Games, Japan)
8. some some convenience store (Talesshop, South Korea)
9. Dragon Ball Z: Kakarot (CyberConnect2, Japan)
10. Romance of the Three Kingdoms XIV (Koei Tecmo Games, Japan)
11. DEEEER Simulator: Your Average Everyday Deer Game (Naspapa Games, Japan)
12. Temtem (Crema, Spain)
13. Utawarerumono: Mask of Deception (Aquaplus, Japan)
14. The Walking Dead: Saints & Sinners (Skydance, USA)
15. Commandos 2 — HD Remaster (Yippee!, UK, and Pyro Studios, Spain)
16. Warhammer Underworlds: Online (Steel Sky, Australia)
17. Coffee Talk (Toge Productions, Indonesia)
18. The Pedestrian (Skookum Arts, USA)
19. Astellia (Studio 8, South Korea)
20. Not For Broadcast (NotGames, UK)
Top free-to-play releases
This list contains January's free-to-play releases that generated the highest numbers of unique players during their first two weeks. Steam does not say how games are ranked here.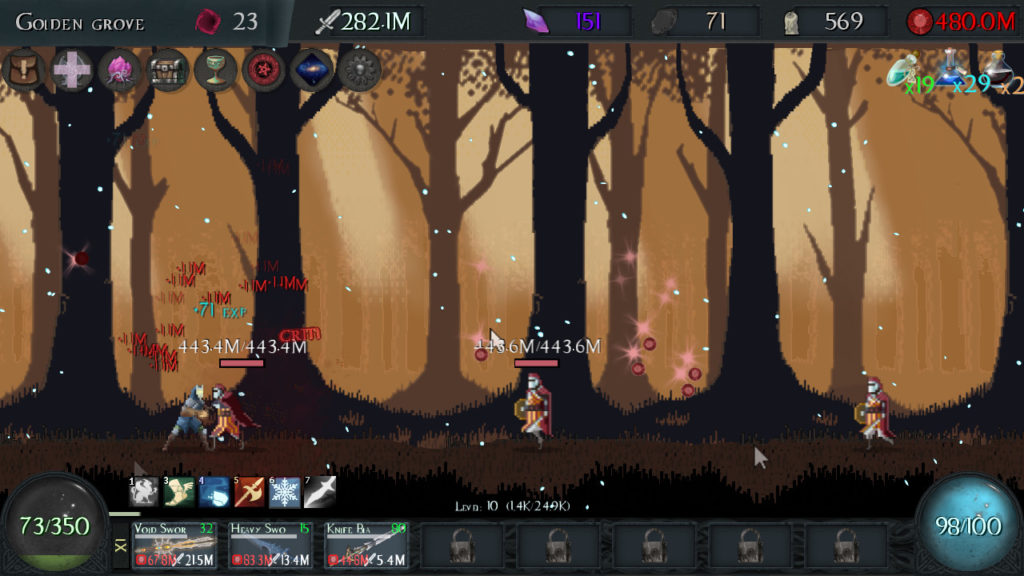 Grim Clicker
1. Darwin Project (Scavengers Studio, Canada)
2. Coloring Game 2 (L. Stotch, Russia)
3. Soviet Jump Game (Fantastic Passion, USA)
4. Grim Clicker (EvilCharm Games, Russia)
5. Soccer Manager 2020 (Soccer Manager, UK)