Activision Blizzard is gearing up to compete with makers of PUBG, Fortnite and Apex Legends. The publisher will launch the free-to-play battle royale Call of Duty: Warzone.
Rumors of the upcoming release of a battle royale in the Call of Duty series have been circulating since last week. As the sources of VGC have confirmed, the game is indeed in development and will come out in early March. Infinity Ward and Raven Software Studios are developing the title.
Two versions will be released simultaneously:
a mode inside Call of Duty: Modern Warfare;
a separately downloadable free-to-play game. It will allow players to upgrade their game to the full version that is Modern Warfare.
Warzone is most likely to come out on Tuesday, March 10. Tuesdays is when updates for Modern Warfare are rolled out. Prior to this, Activision will launch a marketing campaign, which might start as early as this week.
Over time, Warzone can very well turn into an independent title without no connection to Modern Warfare. Currently, Activision perceives the game as an opportunity to attract a part of the huge battle royale audience to its series, according to VGC. However, the title might follow the same scenario as Apex Legends from EA . Released in 2019, the battle royale is based on the Titanfall universe, but largely owes its success to the audience outside the players of its predecessor games.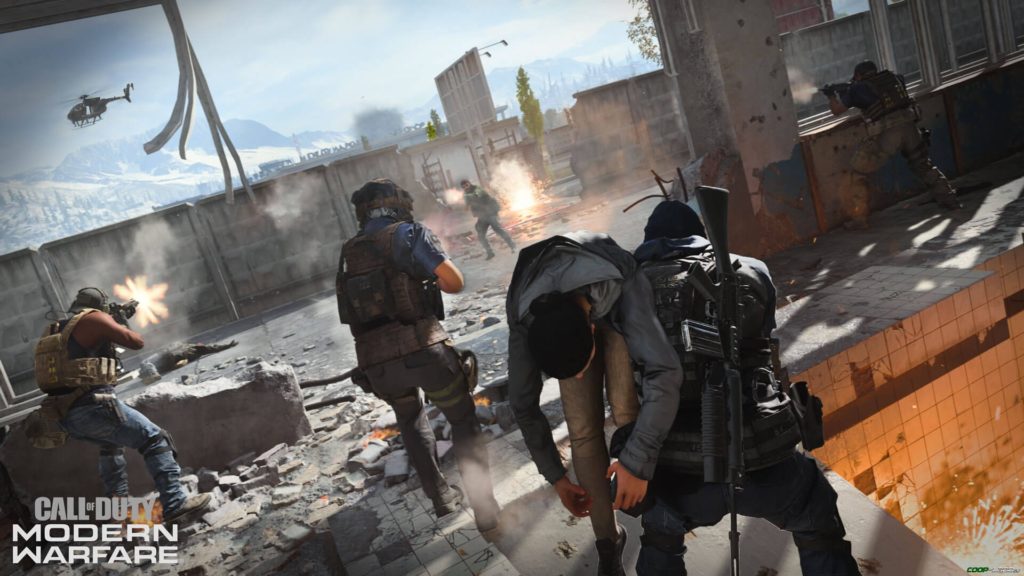 What should we expect from Warzone?
VGC sources were able to learn more about the game from its datamined files. The title will probably feature:
a constantly narrowing playing area (the field is surrounded by "chemical gas") and matches for up to 200 players;
signature maps of the series, just like in Call of Duty: Mobile;
ping system, similar to that in Apex Legends, which allows you to communicate with the squad outside of voice chat.
Some mechanics can seriously distinguish Warzone from other games of the genre. For instance:
in-game currency obtained for killing opponents and completing missions. It will allow you to buy valuable equipment during the match. Special banks will also be available for users to store this currency in and use it in future matches;
a Gulag respawn mechanic. In most battle royales, the deceased player is removed from the match. In Warzone, they can enter an arena and fight another player in 1v1 battle. The winner will return to the match;
there is also a reference to something called Respawn Tokens. Their purpose is not completely clear. They may be needed for a Gulag respawn or to immediately resurrect the player.
Thus, Activision can potentially monetize its new product not only through cosmetics and the purchase of the full Modern Warfare. Players will probably be allowed to purchase in-game currency and tokens for real money.