Yesterday, Google announced new details about its streaming platform Stadia, which the company teased 3 months ago. Two types of subscription will be available: paid and free. The paid version is launching this November.
The paid subscription, aka Stadia Pro, will provide 4K, 60fps, HDR streaming for $9.99 per month. The users will still have to purchase games separately (it's no Netflix!), but Pro subscribers can count on occasional discounts and free games – something that will not be available to the free version users. The first free title in the lineup of Stadia games is Destiny 2 along with the Shadowkeep expansion. However, these free games will only remain in the users' libraries as long their Pro subscription lasts. Discontinuing the Pro subscription will result in the removal of the title, but it will return once the player renews the subscription.
The free version of the service, Stadia Base, will launch in 2020. It should give you 1080p and 60fps. No HDR, though. No discounts and freebies either.
Stadia will be available on PC and Mac (via Chrome browsers ), TVs (via ChromeCast Ultra), and mobile. So far, the service only supports Google Pixel 3 and 3a devices, but other Android and iOS platforms will be added later.
The resolution will also vary depending on the connection speed. 4K streaming, available through Stadia Pro, will require at least 35 Mbps. At 10 Mbps, Stadia will automatically scale the resolution down to 720p.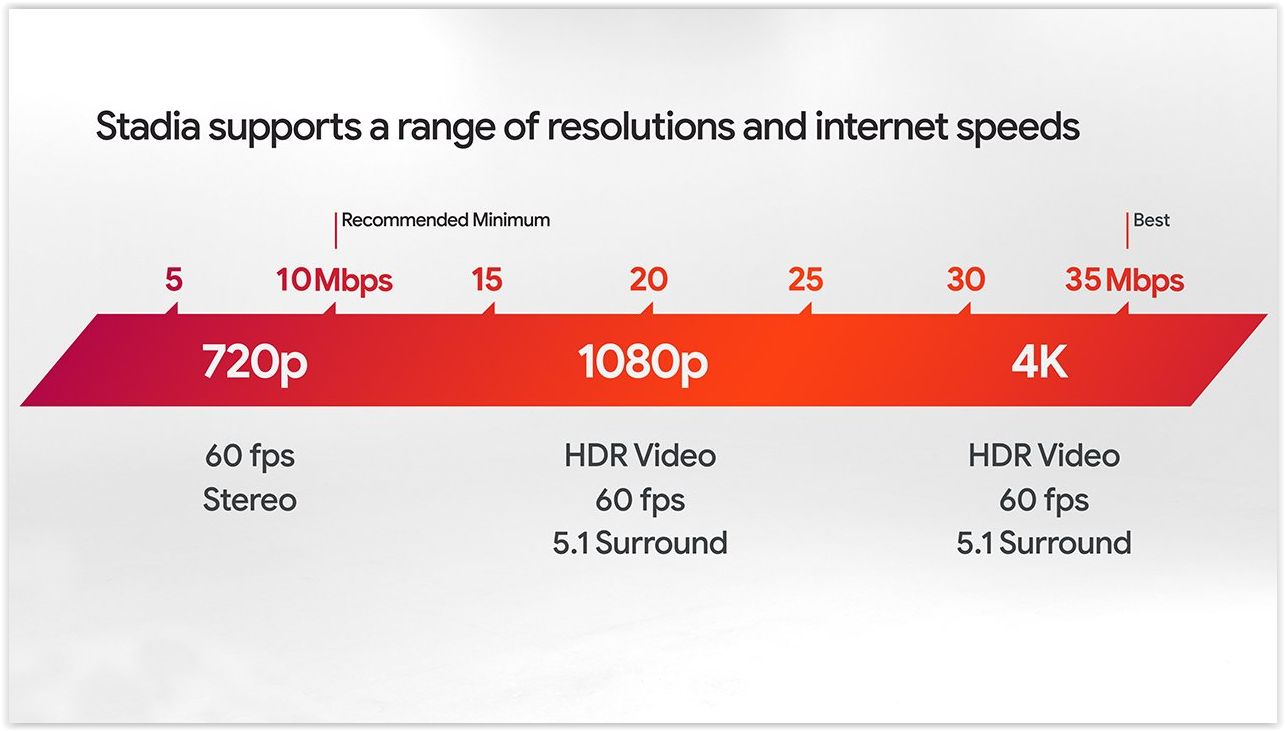 In 2020, Google will also roll out the Founder's Edition of its streaming platform. It will include limited-edition Stadia controller, a ChromeCast Ultra, a three-month subscription to Stadia Pro, and an extra three-month Pro subscription that you can be given to a friend. You can already pre-order Founder's Edition for $129.99.
Stadia controllers will cost $69, but the platform supports other types of controllers, as well as mouse and keyboard.
Google will first deploy Stadia in 14 countries.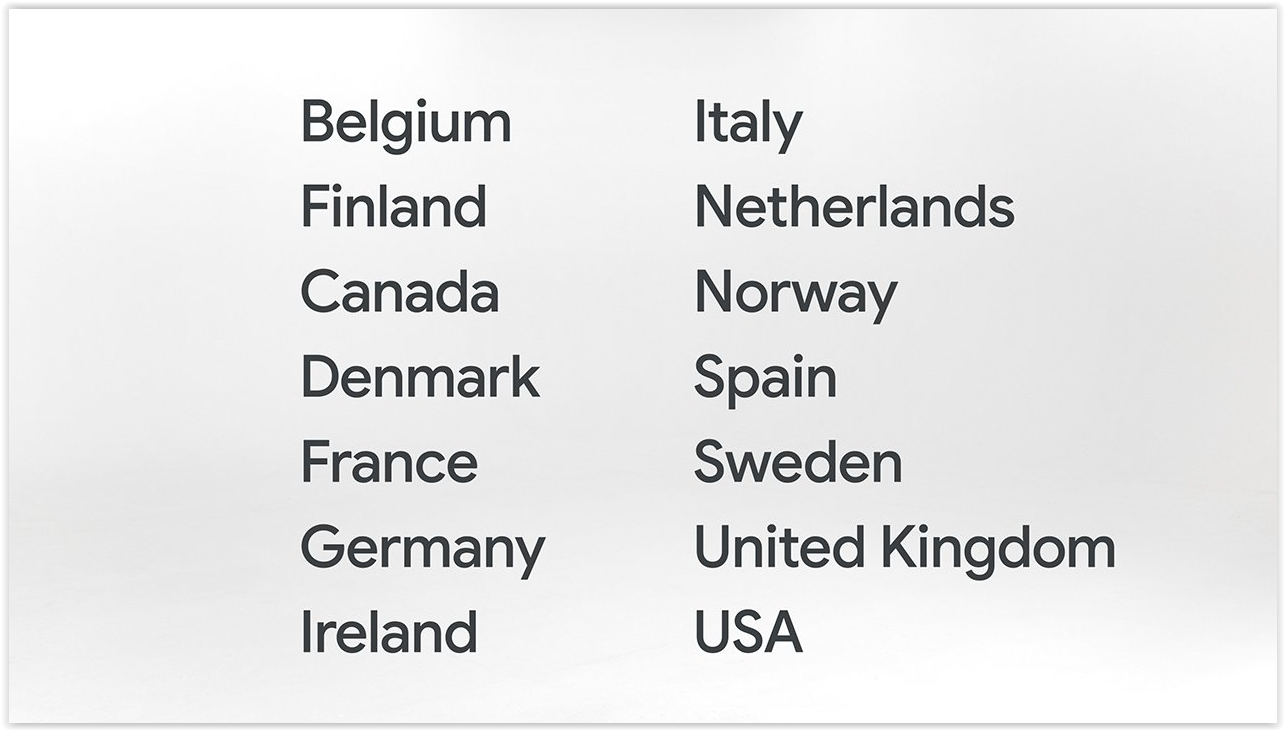 Other regions will follow in 2020.
The lineup of games so far includes 28 titles. Among them are Baldur's Gate 3, Ghost Recon: Breakout, Destiny 2, Doom Eternal, The Division 2, and Metro Exodus.