The WN Hub
launched on April 22. It's an online business communication platform for developers, marketing professionals, and video game publishers. Here's how it looks and works.
Expo zone
This is the start screen that also serves as the platform's interactive map. From here you can proceed to other sections (such as the Lecture Hall). Or you can stay and check out virtual booths of various companies. Also accessible is the general chat, where platform users can meet and communicate with each other.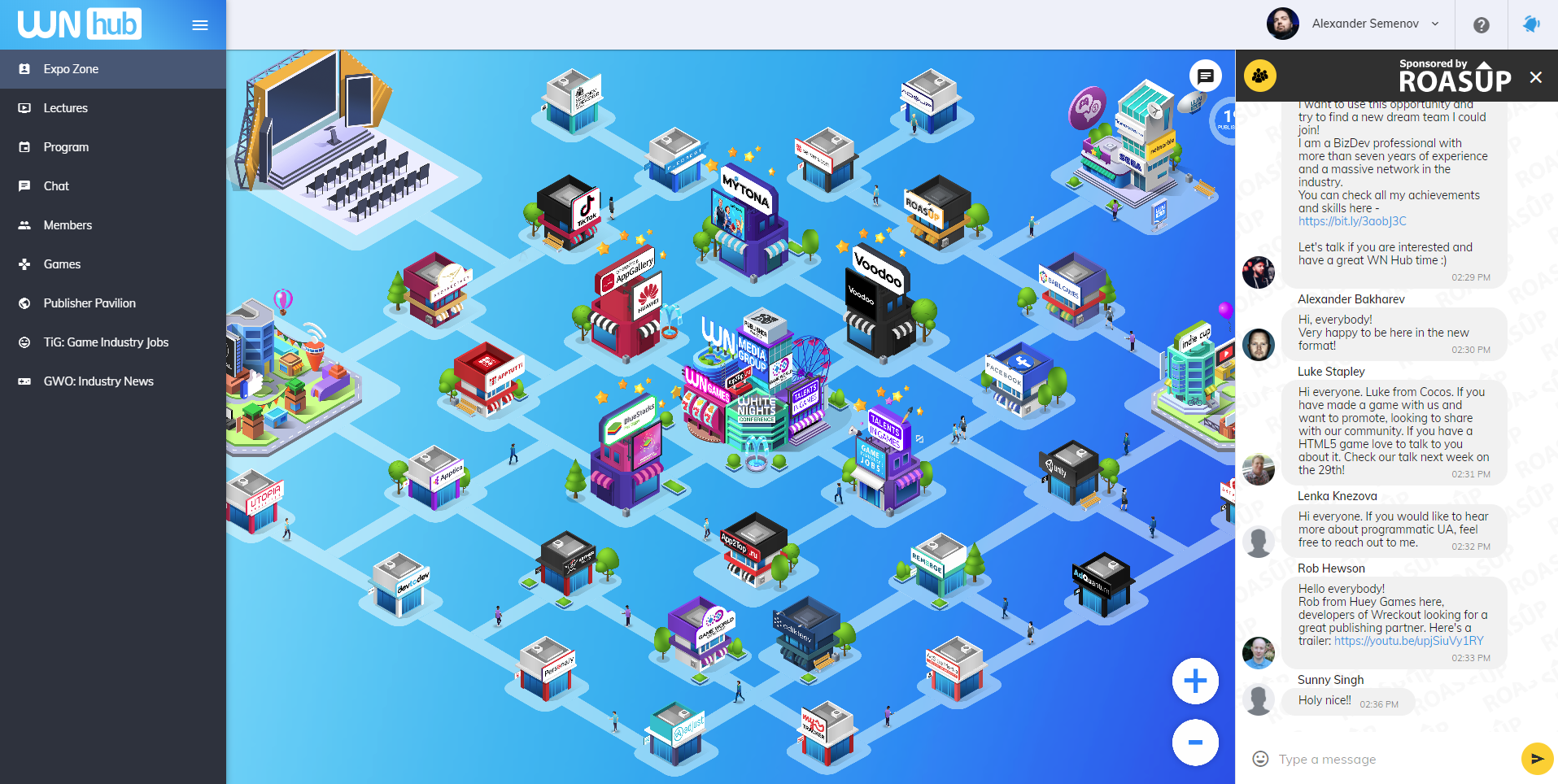 Talks
That's where all the great talks are streamed. Some are streamed live, some are pre-recorded. Each talk is discussed in the chat in real time (talks will be streamed from April 22 to April 30, the schedule can be downloaded here).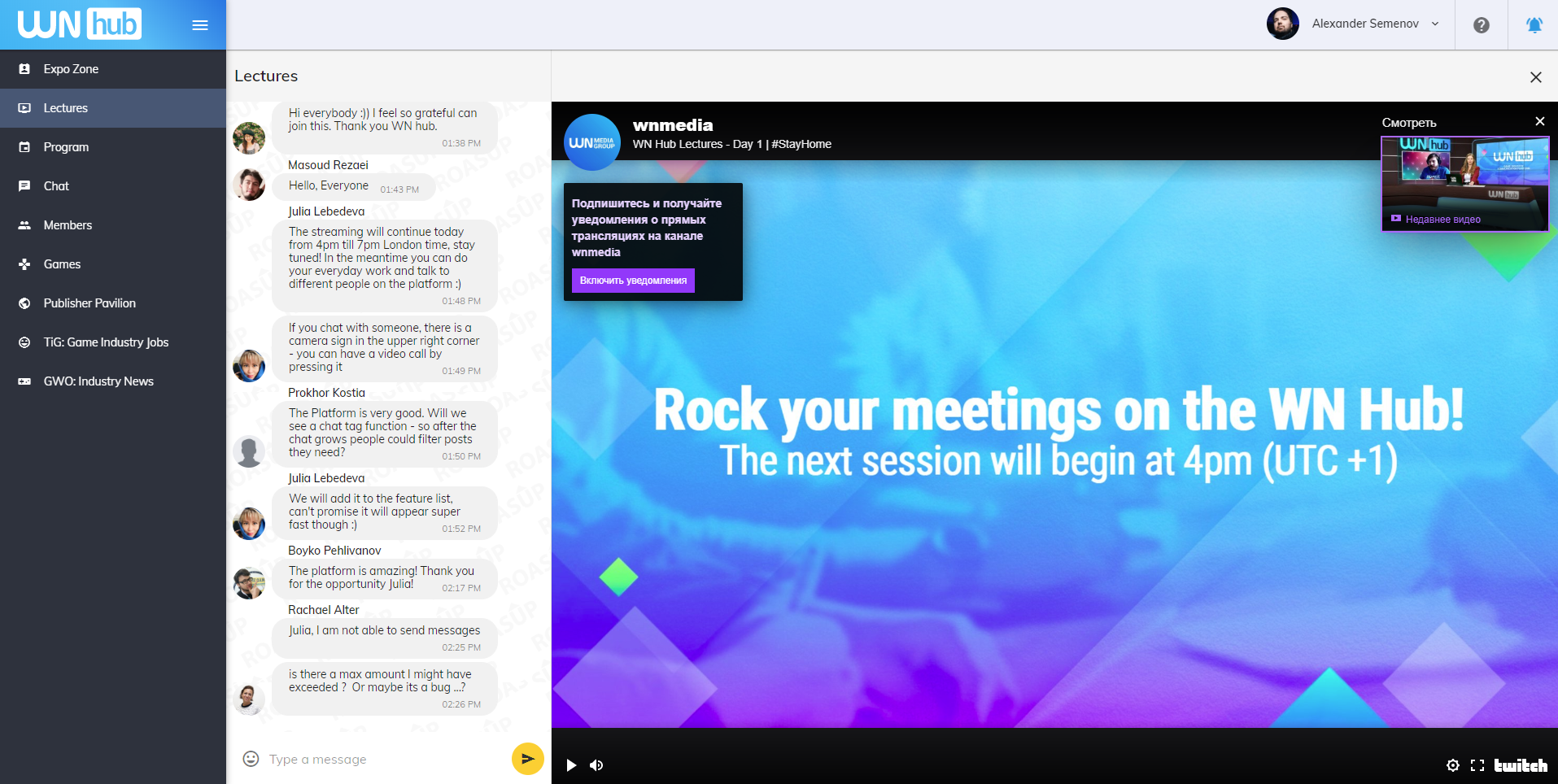 Chats
All registered users can select a company and engage with its representatives. A chat with that person will immediately open. For example, you can find a spokesperson for King or Voodoo and send them a private message.
Members
This section lists all users of the platform. You can search by name / surname, as well as by company name.
Among the participating companies are  Nintendo, MyTona, Larian Studios, Gameloft, Huawei, ZeptoLab, TikTok, Crazy Panda, Ketchapp, Facebook, GamePoint, Supersonic, Saber Interactive, Kefir!, adjust, Google, Vizor Games, Wargaming, AppsFlyer and many others.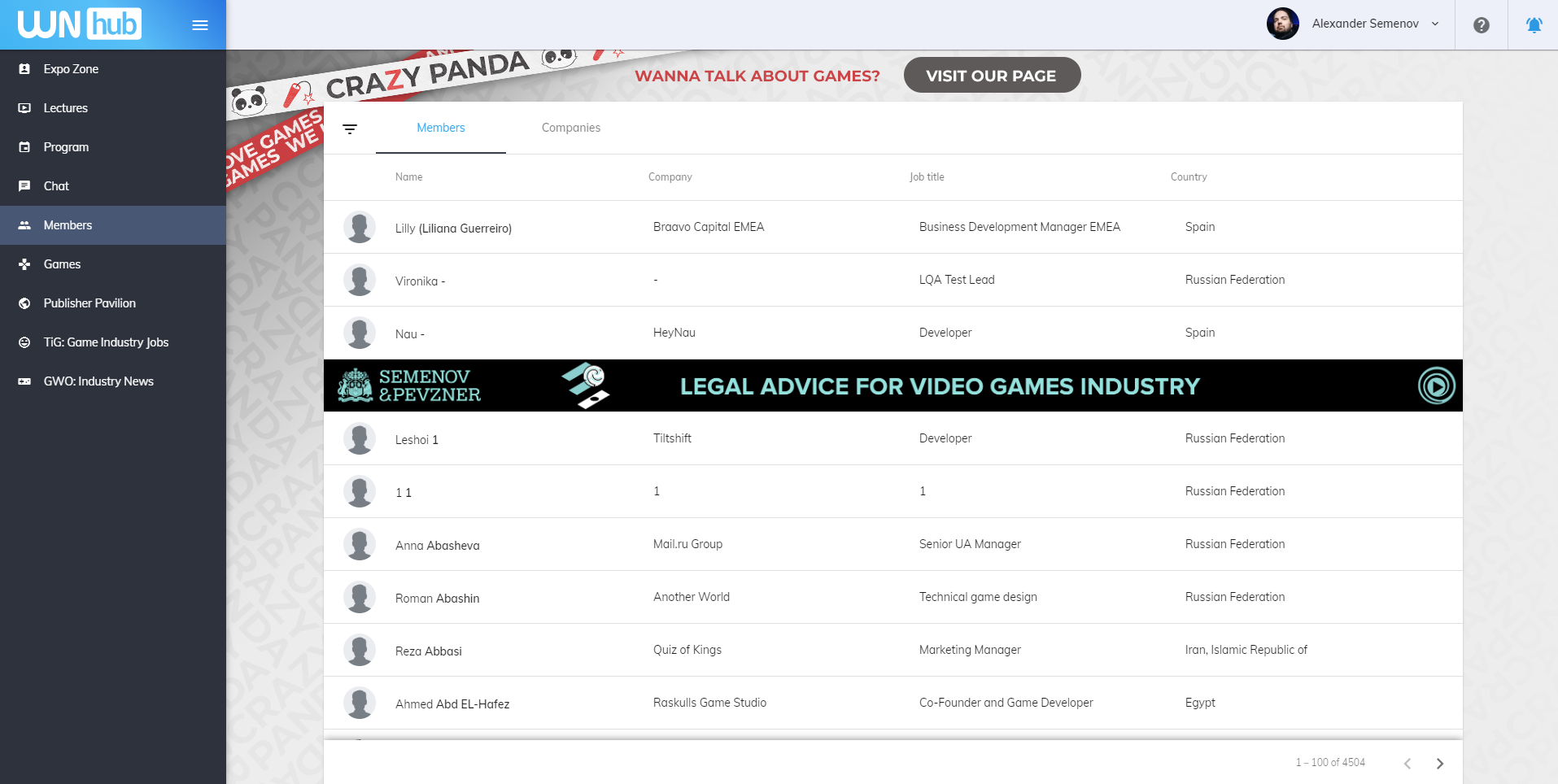 Games
Publishers might want to check out this video games showcase. It specifically contains projects in need of a publisher. Projects can be segmented by platform, genre and engine. You can immediately go to the developer's profile and talk with them.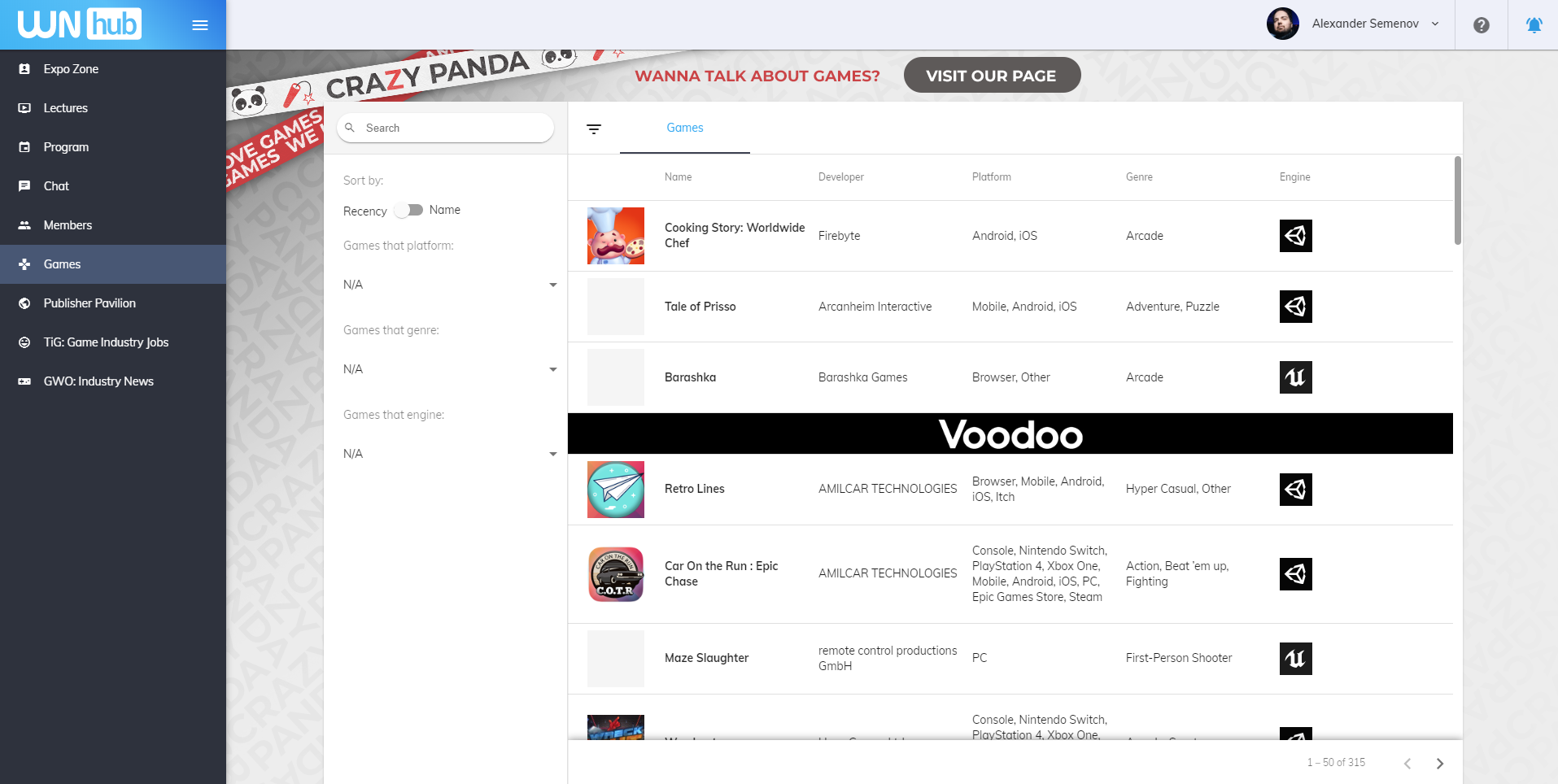 Publisher Pavilion
A separate virtual area can be found on the main page with a list of publishers who are actively looking for projects. They can be segmented by platform they specialize  in and genre/niche (for example, hardcore or hyper-casual games).
***
WN Hub will be live from April 22 to April 30, and it's free.