Released in August, Pokémon Masters became a hit. Its first month revenue amounted to $33.3 million. Nevertheless, players are criticizing its game design. So much, in fact, that the producer of the title had to apologize personally.

Since the release of the game, developer DeNA has received a lot of complaints from users. Most criticism concerns the imbalanced combat system, the inconvenient interface, and the lack of content.
Yesterday producer Yu Sasaki apologized to players in a blog post and promised to improve the game.
"We're disappointed we did not meet the expectations of our community, and for this, we sincerely apologize," he wrote. "It's our intention that this does not happen again. Hearing these opinions from fellow Trainers has deepened our sense of commitment to deliver a game we can all be proud of."
Just what kind of improvements are planned, Sasaki did not specify. But, according to Kotaku, the now expanded Pokémon Masters team is working on new story events and polishing the reward system.
Players are really looking forward to more story as the game's storyline comes to an abrupt end mid-sentence. However, user reviews suggest DeNA should also look into other aspects:
there is not enough end-game content;
poor reward system in coop;
characters are not balanced: a small group of units is stronger than all the rest. Most teams of players look the same because of it.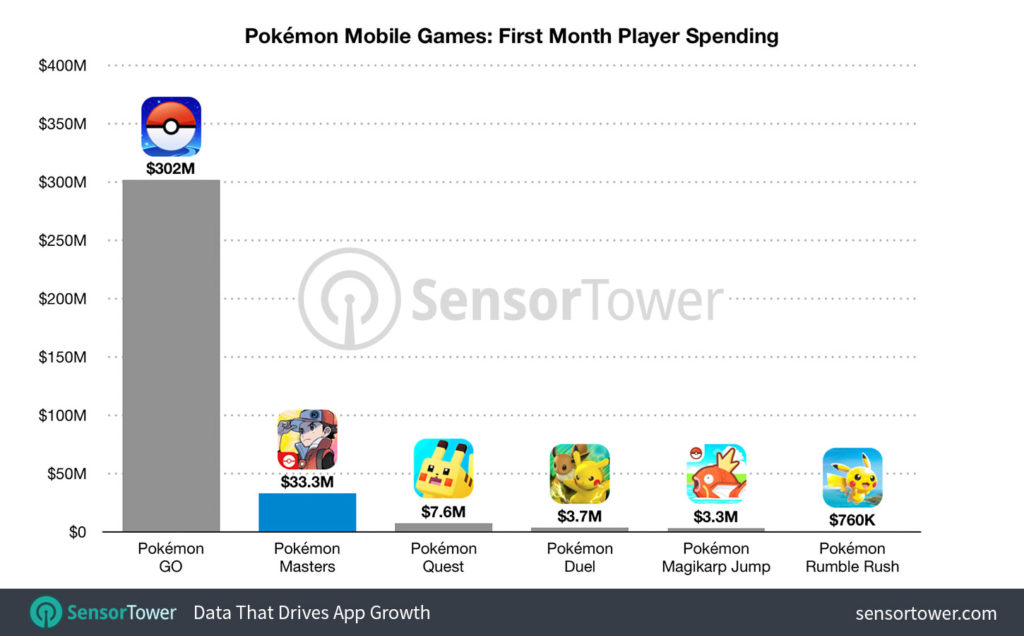 Pokémon Masters is only preceeded by Pokémon GO in terms of first month revenue
Pokémon Masters is an RPG for mobile devices where players fight famous Pokémon trainers. According to Sensor Tower, its download count across the App Store and Google Play reached 12 million over its first month.